Best Practices for Creating the eLearning Content for Your LMS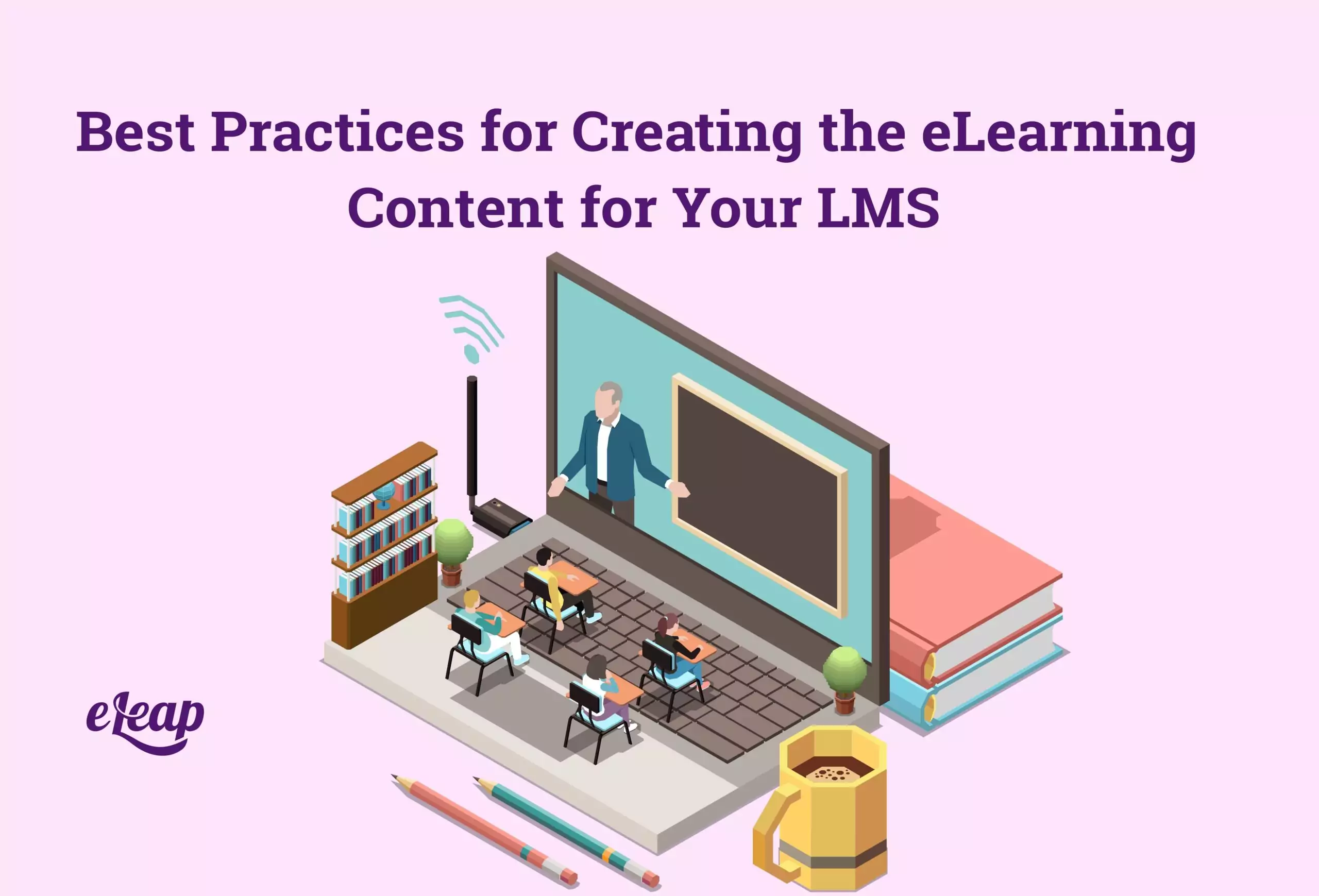 It's not enough to choose an LMS that is robust and allows you to create dynamic content. You also need to know how to create content that is engaging, relevant, and helpful to those who are "digesting" the content. Several challenges come with developing content for the first time when you move to an LMS, but it's not an impossible task.
Some organizations will contract this task out to an LMS provider that also helps generate eLearning content. Others will attempt to create the content on their own. If you belong to the latter group, there are some best practices that you need to keep in mind.
It all starts with having a process that's well-defined and helps employees, managers, and HR leaders to navigate training from start to finish throughout the LMS platform. The functionality of the LMS can do a lot to help foster the best content, but ultimately it will be up to those curating the LMS to choose the right content and ensure that employees get the training and education that they need.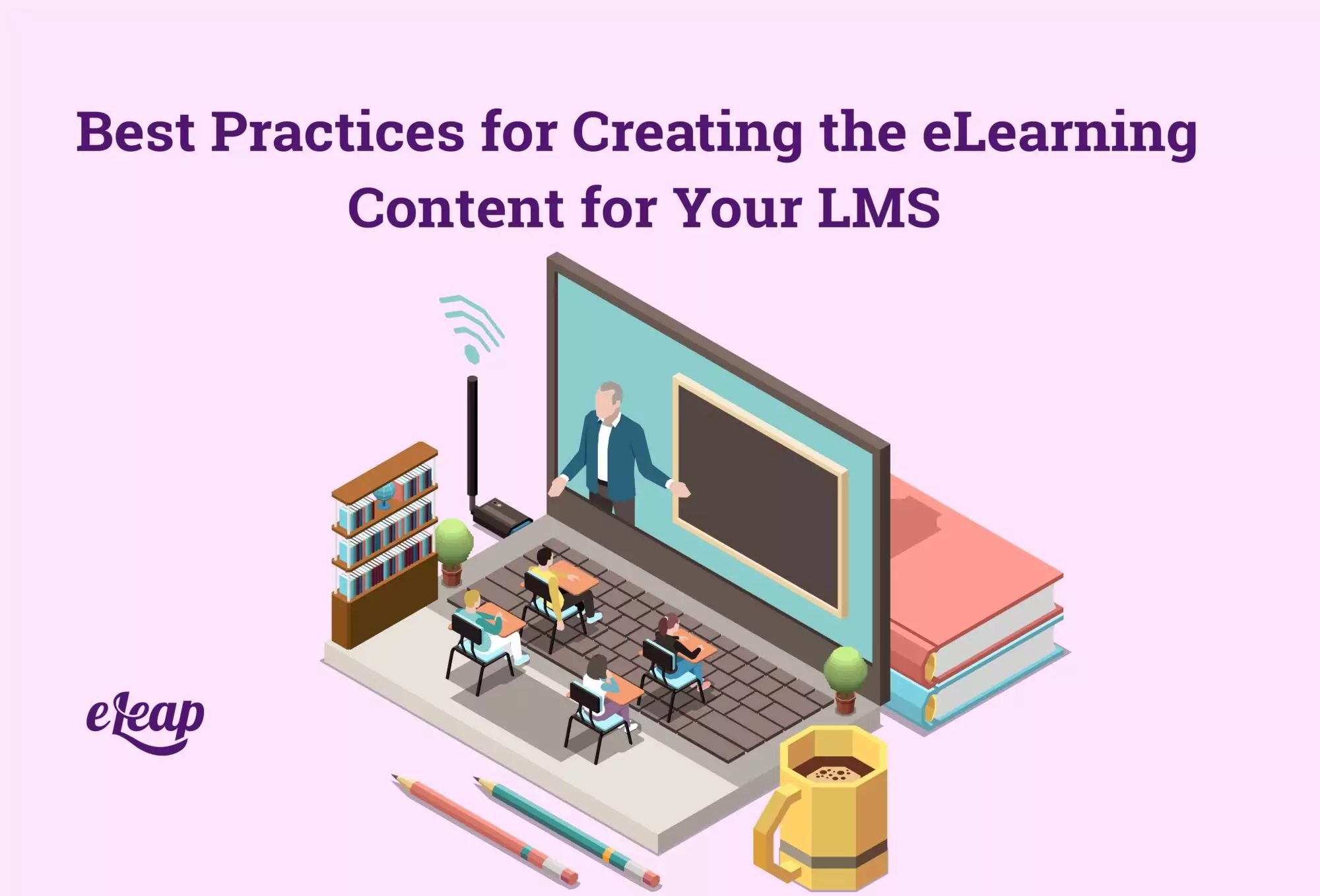 Have Defined Objectives
There is no way to create "successful" content for the LMS if there is no measure of just what success is. Therefore, organizations must define learning objectives and training outcomes to ensure that they create the best content for their LMS. This could be one of the most critical steps in the process. If you don't define objectives and state them clearly, those who are creating learning content and even those who are digesting it may struggle to do so or understand why they are doing it in the first place.
Content needs to meet the needs of learners, deliver proper training and education on job roles and organizational practices, and fill gaps in training and education. The good news is that working with the right LMS will make it easy to identify areas where people need more training and expertise so that you can build up your eLearning content one resource at a time. The goal is to create a complete, robust online learning platform that offers all the resources every single member of the team needs.
Create a Learner Experience
More than just creating content and starting a new way of training with the LMS, companies also have to design a new learner experience. This will focus on the best ways to engage employees and communicate messages, as well as highlight the value of the design of your LMS and the content that is shared. It's about creating a user-friendly experience that focuses more on the learning than the material and gives people a chance to embrace training and development.
For those who do it well, creating an LMS is a great way to positively control the L&D of the entire organization and deliver the best learning for every individual, no matter what that means.
Make It Less Time-Consuming
Employees typically only have about 20 minutes per week to dedicate to learning as part of their current work schedule. Plus, the Internet has created an instant gratification-oriented world of people who simply won't invest in anything that takes too much time or effort on their part. You can use all kinds of LMS content to create smaller, more digestible learning modules. Microlearning through a hands-on application is also a great option because then it's not entirely removing people from their jobs.
Assess and Adapt
Once you've taken the time to cultivate and create your LMS content, it will be a good idea to step back and assess everything. This includes the available training content, the guidelines and resources for different departments and teams, and even assessing the abilities and retention of the learners themselves. Make sure that people have the tools to assess their own accomplishments, such as with surveys or quizzes, or even in-depth exams. Mix it up and include check-ins as part of the L&D process.
Organizations that notice issues with the current LMS content or content delivery will then need to come up with a strategy to course-correct and adapt to a different strategy to deliver the best results. You should also solicit feedback from users to get a firsthand look at how well the content flows and delivers the education that people need. Feedback can even start the conversation of continuous improvement, which is critical to the success of any organization today.
Create and Curate Content Employees Will Use
This is perhaps one of the biggest elements in your choice of what content to offer. Organizations need to be careful to pay attention to the kind of content that they are creating for the LMS and ensure that it is something that employees can, and will, put to use. For example, you might have a 40-page white paper on compliance that you want to share. Instead of just uploading the document and making it required reading, why not condense the main points, create a slideshow or even a simple text post, and offer them the extended reading as an option? You'll get a lot more engagement and you won't have people feeling overwhelmed with a big, technical document.
If you're not creating original content, you still have to focus on the value that it brings and how likely it is that people will use the material. Curating training modules and materials to add to your LMS is a big responsibility. You have to choose reliable, accurate information and ensure that it comes from resources that your employees will benefit from and engage with completely.
Think Like the Learner
Ultimately, it comes down to organizations putting themselves in the shoes of the employees. Think about how they learn best, what kind of content engages them most, and what makes the most sense for your industry. Don't create tons of boring lectures or videos that people have to watch—those days are long gone. Choose small, digestible content pieces and learning modules that deliver exactly what people need without the bloat.
We are ready to help. Book your free consultation today to get started. Feel free to call us anytime 877-624-7226.