Training Tips to Avoid OSHA Violations in the Workplace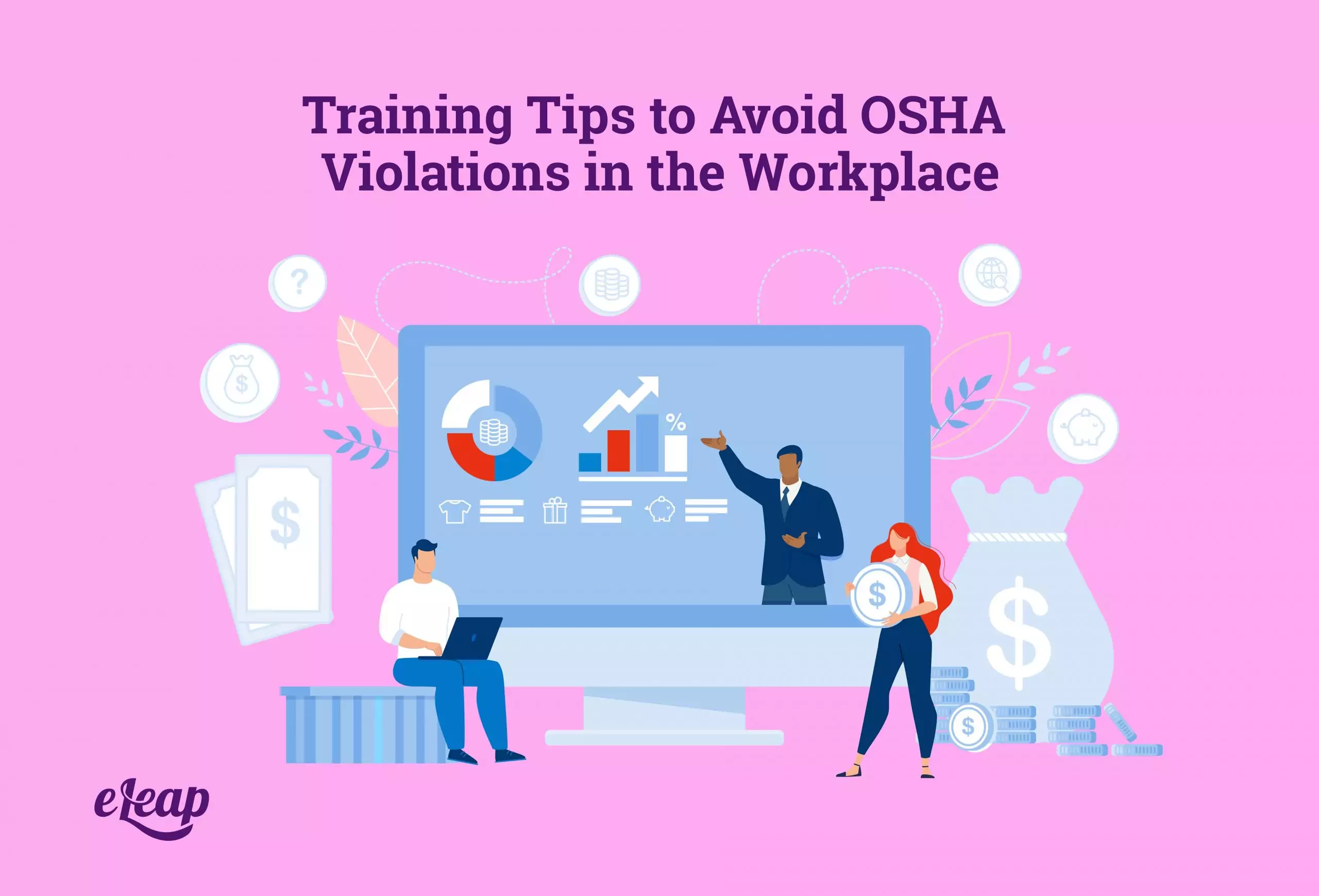 Organizations must follow certain training tips in order to avoid OSHA violations. Every year, workplace accidents cost American companies millions of dollars. Those costs come in the form of worker's compensation payments, lost time and productivity, damage to business assets, and numerous other forms. OSHA rules and regulations are designed to help reduce the chance of accidents and resulting injuries, but many businesses still struggle with high costs and related problems.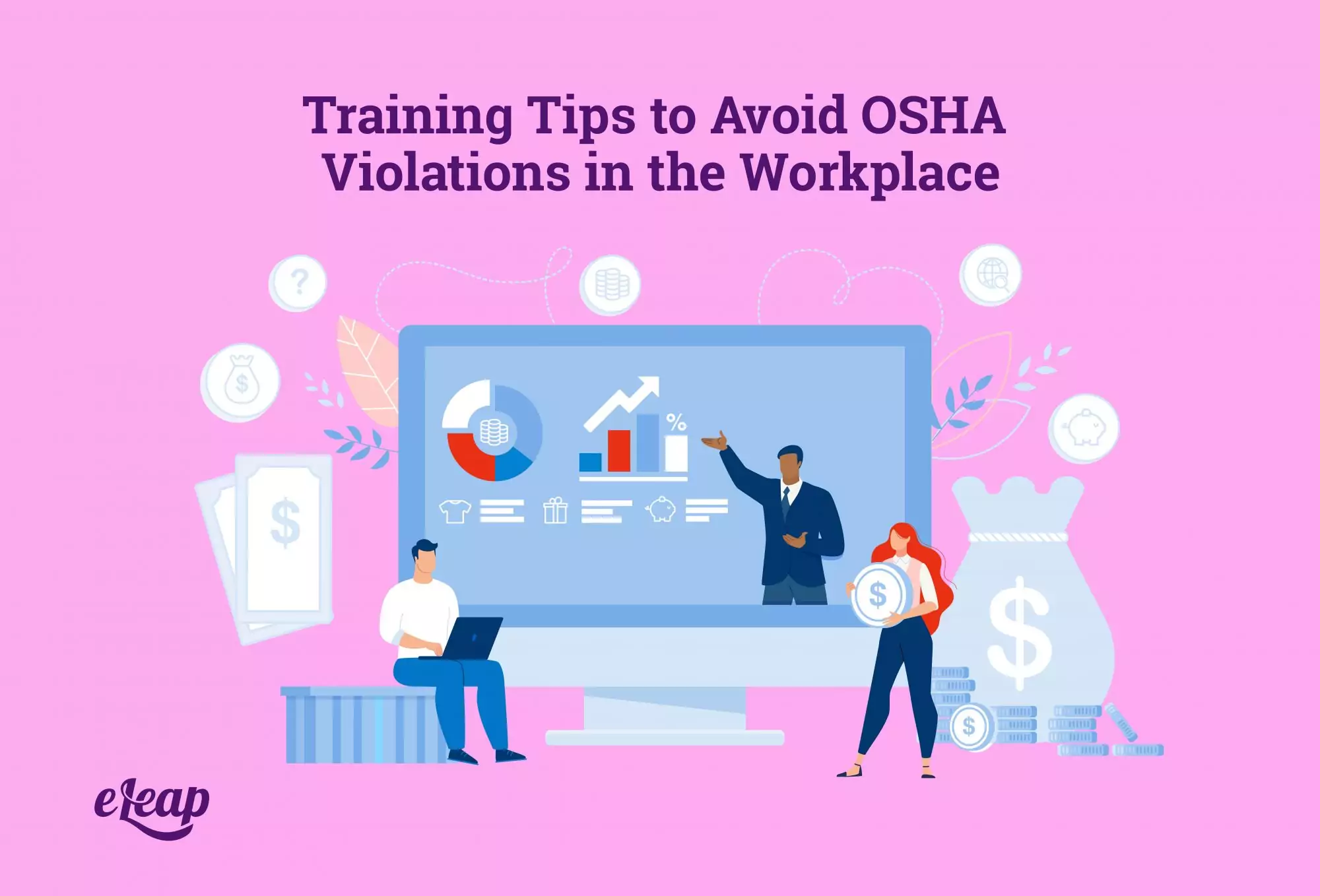 The answer to these situations is often to provide adequate training for your workers. Not only will modern health and safety training help ensure a safer workplace for your teams, but it will also help you avoid costly fines and fees for OSHA violations. However, safety training can be difficult to implement. In this article, we will discuss important tips related to safety training to simplify and streamline the process for you.
Know the OSHA Requirements That Apply to You
Part of the confusion surrounding safety training is that OSHA doesn't have a single standard that applies in all situations. The organization provides safety rules and practices within the overall standards. Understand the OSHA standards that apply to your workplace and then work to uphold them.
Make It Part of Your Culture
In many instances, the risk of safety hazards is downplayed. Employees and managers dismiss safety concerns as unimportant, or even irrelevant. This is often due to a toxic workplace culture.
No organization today can afford to maintain this sort of culture. Not only does it dramatically increase the risk of accidents and injuries, but it creates a workplace where employees feel unprotected and unsafe. It is a leading factor in workers looking elsewhere for employment and can be a driving force behind employee churn.
The good news is that toxic cultures are changeable from the inside. That begins with management. Leaders must take a long, hard look at their organizations and identify signs of negative cultural elements that put the business and employees at increased risks.
After  identification of those elements, leadership must look for ways to address and remove them. Often, this can be as simple as the C suite and managers practicing what they preach – giving more than lip service to the idea of workplace safety. Make safety a priority and your employees will get the message.
Recognize Safety Leaders
Another key element in making safety and health protection part of your workplace culture is to recognize the employees who go above and beyond. Did someone recognize a dangerous situation and report it? Recognize those actions in front of others. Did an employee spot a danger and take steps to ameliorate it? Recognize that.
When your leaders take the time to publicly recognize the safety and health contributions of your employees, it reinforces the wider safety message. It drives awareness of those issues while simultaneously strengthening your culture. Recognition of safety leaders also puts them in a unique position to provide instruction and guidance for others, even if they are not part of your formal safety team or committee.
Provide the Necessary Training
You should also take advantage of OSHA's wide range of existing training and education materials and tools. The organization can provide booklets, brochures, and other hardcopy training and awareness information (available from OSHA itself and accessible through the OSHA.gov website). However, you can also access training through OSHA Training Institute (OTI) education centers operated by authorized nonprofit organizations. To download free OSHA Hazards eBook, click here.
However, organizations can also take much of the required safety and health training into their own hands. The key to this is your learning management system (LMS). A modern, cloud-based platform offers plenty of capabilities and can enhance your safety training efforts in many different ways, including:
Existing Content: With the right LMS, you can access a robust library of existing, OSHA-focused training content designed to get your teams up to speed as quickly as possible.
Custom Content: You should not be limited to the content in a pre-existing LMS library. The right option should also give you the ability to create your own training content in a range of different formats.
Chunk It: Cloud-based platforms offer the ability to deliver training in bite-sized chunks. The benefit here is that your employees can retain information better when it's  in smaller pieces, which also helps to accelerate learning.
Mobile-Friendly: Today's learners cannot be confined to a training PC in HR. They need access to training that fits their lifestyle and dovetails with today's technology. Cloud-based LMSs are mobile-friendly, which allows your learners to complete safety training on the go or even at home.
Make It Part of the Conversation
Don't leave safety training in the dark or relegate it to training-focused meetings only. It should be part of the wider conversation and brought up whenever possible. Normalizing safety concerns helps you achieve several key goals, including:
Communicates the importance of safety protocols and training.
Keeps safety and safety training at the forefront of employees' minds.
Encourages employees to speak up when they see something.
Ensures that employees focus on safety training.
To help keep safety as part of the wider conversation, you will need key people in specific areas. In addition to a safety committee, each team should have someone responsible for safety and compliance, and there should be a safety/compliance advocate as part of the C suite, as well. Hold regular safety meetings so that team members and advocates can strategize, too.
Safety and Related Training Is Everyone's Responsibility
Safety training is about more than just avoiding OSHA violations and related fines and fees. It's about creating a safer workplace for your team members. It's about reducing the wide-ranging costs related to accidents and injuries, and it's about creating a company-wide mindset that puts safety first.
In your safety training efforts, your learning management system is one of the most important but a tool, everyone overlooks. If you lack a modern LMS, it's time to upgrade. Contact us at eLeap for more information about how our LMS can help you create a robust safety training plan, protect your employees, and avoid OSHA violations.