Online Activities for Team Training and Team Building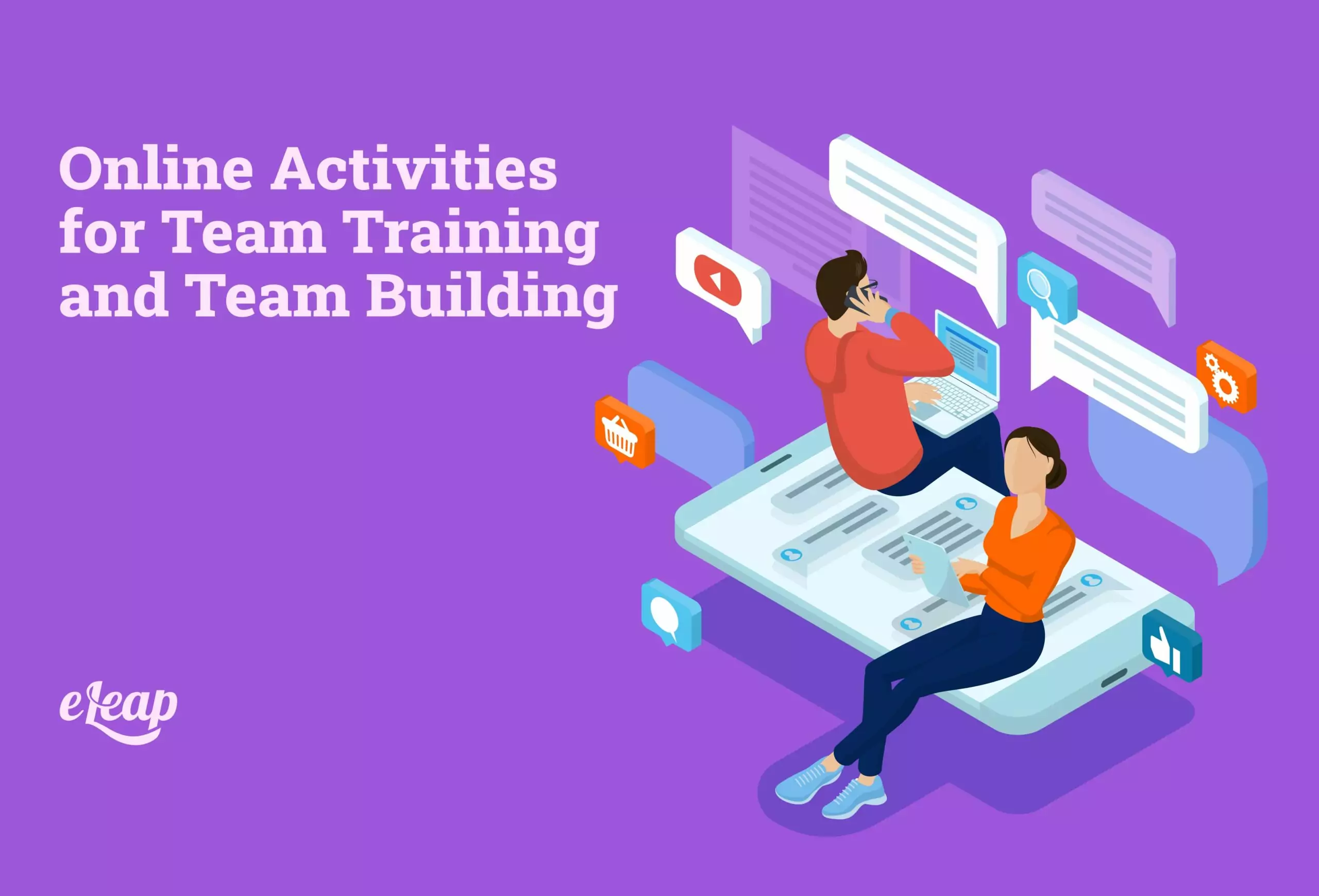 When people think of an LMS platform, many times, individual training comes to mind. However, there are other forms of online training that can be effective in terms of collective learning. To continue, it is possible to re-imagine your LMS use to include team training and team building exercises. We will cover some ideas to help get you started.
It's equally important that proper attention is given to team building and team training exercises. You can't just put a team together and expect them to gel and operate as a cohesive unit. It takes a special set of exercises to implement this type of environment.
Does our organization have a foundation based on collaboration between team members? Have you been thinking about implementing a team environment within your workforce? If you answered yes to either of these, this article is for you. These are the best online activities for team training and team building.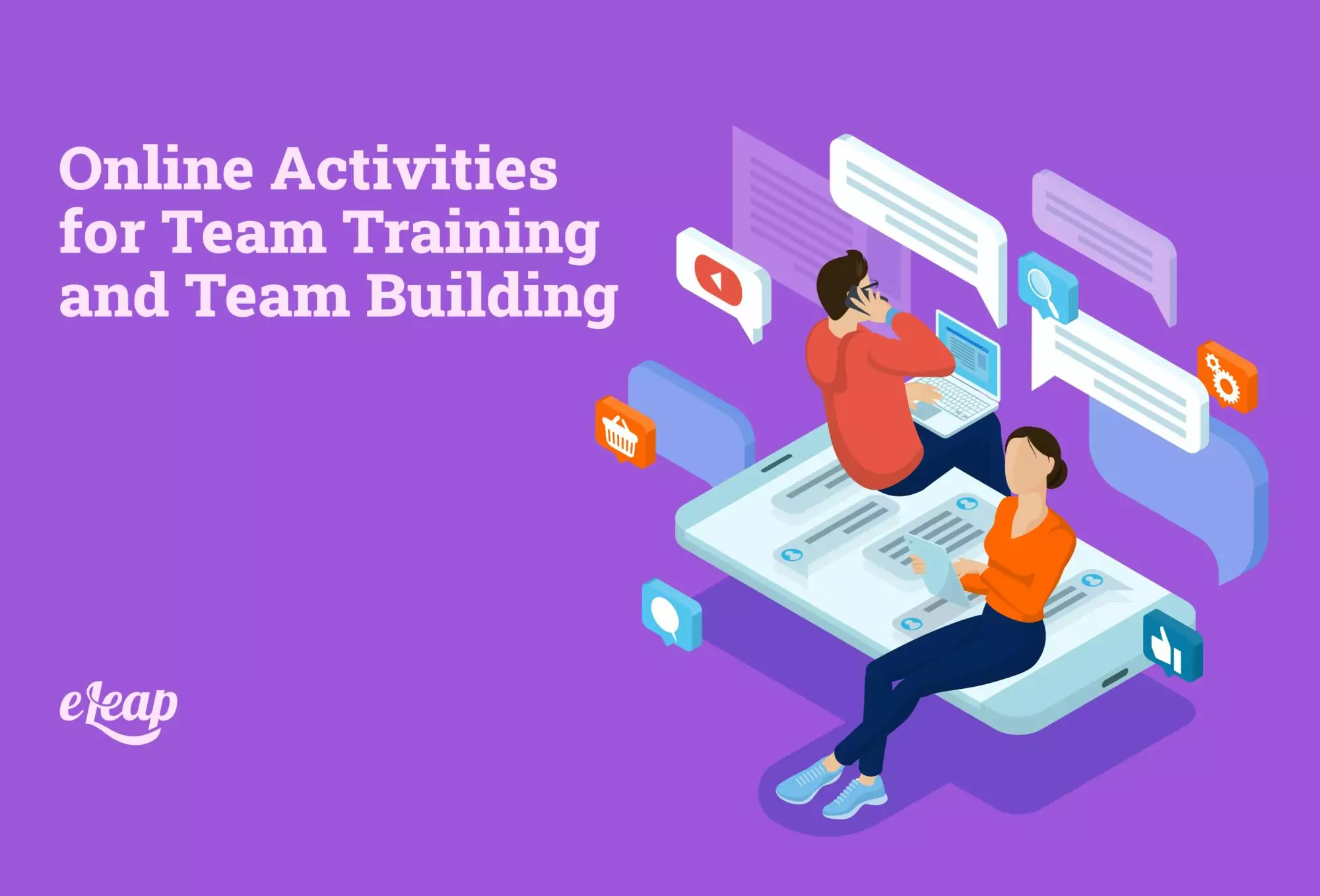 Importance of Teams
Teams that work well together are often stronger, more focused, and more productive. One of the best ways to manifest this atmosphere is through team training.
Virtual team training may seem counterproductive, as members log on and interact with course material on their own time. However, online training doesn't have to be done on an individual basis. If you plan accordingly, online team training can be equally as effective as in-person learning.
You may be questioning why you should bother with online team training since technology gives people the opportunity to learn from anywhere at any time. Your team has a lot to gain from learning together, even if it's from a distance.
When team members learn together in a collaborative environment, you can manifest the following results:
Stronger relationships
Higher levels of communication
More engagement with content
Better retention
If most of your team members work remotely and don't see each other regularly, this kind of collaborative training is vital. Your online training platform can be effective in promoting collaboration and mutual learning.
Let's examine some of the best ways to promote this type of learning environment.
Online Team Training Activities
Helping your team members feel like they're a part of a unit is as easy as adding a few different exercises to your strategy. Consider the following ideas for getting your team's learning together.
    1. Boost Conversations with Social Networking
Use social networking to improve the way team members engage with each other online. When team members use in-person learning, this can make for good conversation. However, it can also be limiting. You're only able to hear from so many people within a specific window of time.
If you set up an online forum through your LMS, team members can chime in whenever they'd like. The comments they post can also be topic-specific by posting different threads.
You can create a culture of good communication by encouraging team members to engage with one another and answer questions. This increases their odds of success as they help one another and apply key learning strategies.
    2. Promote Community with Live Sessions
One of the best things about eLearning and your learning management system is being able to log on when it's convenient. This allows team members to complete modules quickly and more efficiently.
You can allow team members to capitalize on the strength of teamwork by using blended learning. Blended learning is a mix of self-paced and real-time training exercises. With this type of learning, your team members are able to get the best of both worlds.
You can host live sessions where everyone is required to log in at the same time. Employees will get a chance to put faces with names and engage with each other more personally. This also allows you to promote activities that allow team members to interact with the course content and one another.
    3. Increase Skill Application with Homework and Peer Reviews
The best part of online training is the ability to spread the learning out over a period of time. Breaking up course material also allows for in-between session exercises that can build on what's been learned. Set challenges that allow team members to practice specific skill sets that they would use on the job.
    4. Increase Retention with Content Review Exercises
When you add content review sessions to your team training, it helps reinforce the things they've learned. This also promotes the collaborative spirit that you've implemented during the training. Engage learners in interactive post-training reviews to make sure they grasp the material efficiently.
You can use gamification and add an element of competition by using a Jeopardy-style quiz. Alternatively, you can have learners write down questions and allow team members to take a shot at answering them. This motivates learners and makes the content they learned stick better.
    5. Turn Learners Into Teachers
One of the best ways to learn something is by teaching it. You can take advantage of this by allowing team members to take new roles during online training.
Assign certain team members the job of preparing a presentation that contains relevant information regarding training content. This will allow them to learn the material in a more efficient manner, and other team members will be able to view the content from a new perspective.
How to Engage Team Members In Online Training Courses
Once you have an effective plan in place for how you're going to structure your online team building, you need to understand how you're going to motivate team members. These are some of the best ways to motivate employees during training:
Communicate the value of the content. Let team members know what's in it for them. When you demonstrate what they have to gain by engaging in training, they're more likely to pay attention and approach it openly.
Make training fun. Adding elements of gamification can be one of the most efficient ways to make training exciting and competitive.
The bottom line is better training makes better teams. Take advantage of online learning and the right LMS platform to promote stronger teams. When you encourage group learning, teams will end up being more productive in the end!