eLearning Trend-Watch: Corporate MOOCs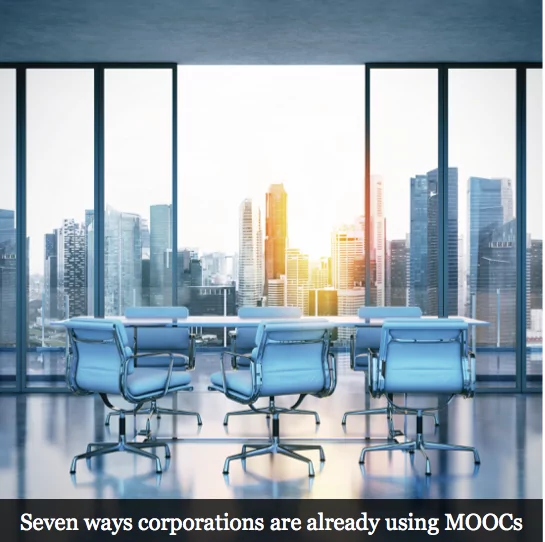 The eLeaP blog often reports on the latest trends in eLearning and corporate training, but with the rapid evolution of such trends, it's important to keep you up-to-date on the latest developments beyond our initial reporting. That's what the eLearning TrendWatch is designed to do. In this first installment, it's time to take another look at what's happening in the realm of corporate MOOCs – massively open online courses.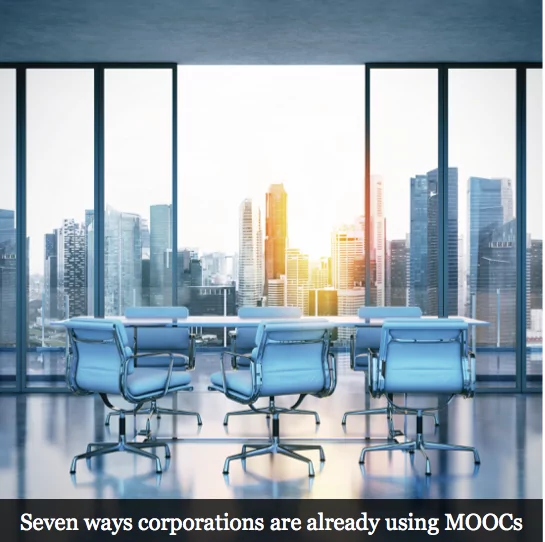 The MOOC got its start fairly recently in the world of higher education. The first MOOC offered was Connectivism and Connective Knowledge 2008 (CCK8), created by educators Stephen Downes and George Siemens through the University of Manitoba, Canada. About 2,200 people took advantage of that offering. The next significant MOOC experiment was through Stanford University in 2012, when professors Sebastian Thrun and Peter Norvig offered Introduction to Artificial Intelligence for free. More than 160,000 people in 190 countries signed on to participate, which certainly met the massive part of the equation. MOOCs in academia have exploded in popularity since then. In 2014, "…the number of universities offering MOOCs has doubled to cross 400 universities, and result[ed] in a doubling of the number of cumulative courses, to 2400. 22 of the top 25 US universities in US News World Report rankings are now offering courses online for free" (source).
It didn't take long for corporations to see how they could benefit from offering MOOCs as well. As described in an earlier article, eLearning for Corporations: Leveraging the MOOC, besides becoming known for making good learning and training solutions available to companies everywhere, the corporate MOOC also has the advantage of reaching huge numbers of people for marketing/branding purposes. The marketing aspect of MOOCs tends to be relatively low-key, the idea being to provide value that helps build trust in the overall brand among individuals consumers as well as in the B2B context. In this sense, the MOOC can seen as providing the same kind of exposure online as has been traditionally offered through physical conferences and industry trade shows.
________________________________________________________________
Knowledge Essentials: Quickly access hundreds of courses with a customized library of topics ranging from health and safety, HR compliance, communication skills, PC skills, leadership, customer service, team building, and management & supervision, or upload your own training courses for anyone to view on any device, anytime. Get a free preview now.
________________________________________________________________
But the implications for what can be accomplished with corporate MOOCs extend well beyond the exposure they offer. Besides being a viable method to train large numbers of company employees, it can become an avenue for prospective employees to get up to speed on company trainings before they even apply for a position. Imagine the boost candidates would get in the hiring process if their resumes note that they've completed one or more relevant MOOCs offered by the company. I can envision the eventual development of such pre-participation in a company's learning efforts as a screening tool for hiring. Here are seven different ways corporations are already using MOOCs (source):
Building talent pipelines
Onboarding new employees
Self-directed development
Workforce training
Educating partners and customers
Brand marketing
Collaboration and innovation
There's also the increasing pressure on learning departments to prove their worth to the company's bottom line, which is why return-on-investment (ROI) is becoming a more important metric for learning professionals everywhere. The corporate MOOC, minus the "O" for "Open," could easily become a way for learning departments to become profit centers instead of the traditional view which sees them as cost centers (i.e., a drain on company resources, despite the value they deliver). What remains to be seen is whether charging some kind of fee for corporate online courses will affect their massiveness. Will people be willing to pay for such eLearning and training experiences? Only time will tell.
But when you think about how much educational content has been "locked up" in high-priced universities and colleges, MOOCs really do represent a game-changing development. A corporation charging a modest fee for enrolling in its MOOCs is still way ahead of the curve compared the ridiculous costs of non-MOOC courses offered by institutions of higher education. I close with this question: How is your company going to take advantage of the latest developments in the world of corporate MOOCs?