eLearning and Foreign Language Training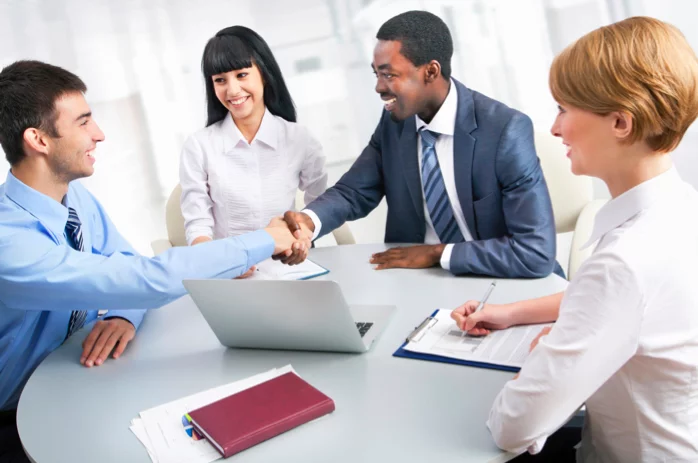 We now live in a world where multilingualism is not only common but also essential in business. In some nations, including the Netherlands, Switzerland and Canada, it is commonplace for employees to be well prepared to operate in at least two languages. In parts of the United States, including Texas and Southern California, the ability to operate in English and Spanish is also common. The bottom line is that when you can do business in more than one language, you can tap into wider markets. It's time to invest in some foreign language training for your team.
Traditionally, language training has been a one-way street (e.g., some U.S. businesses have offered foreign employees "business English" courses to ensure they are fluent enough to operate in a persuasive manner on the job). Today, more and more businesses are offering language training in other languages from French to Mandarin to Spanish to Japanese. The challenge is to find a way to offer such training to a high number of employees in an affordable manner—this is where eLearning can make a world of difference.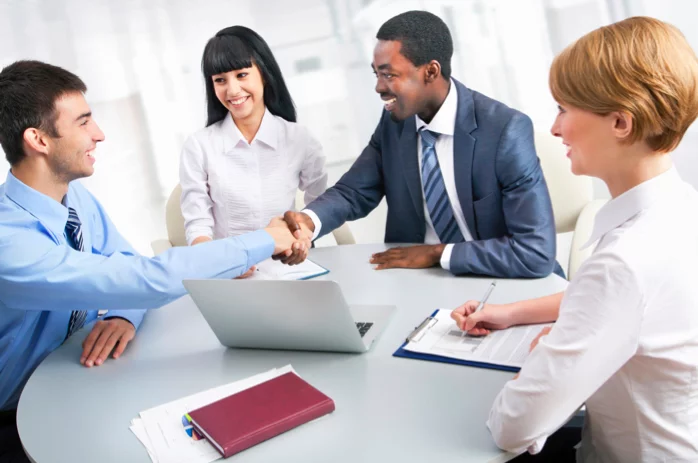 How eLearning Can Support Second or Subsequent Language Training
Whether you adopt a learning management system (LMS) and custom-design languages courses for your employees, turn to an existing online language-training site, or opt to use a combination of custom-designed and existing tools, there are now myriad resources to support language training in the eLearning world. Some of the most popular language training apps are outlined below and the good news is that most of these sites are free or highly affordable.
Foreign Language Institute: One of the most effective online language training platforms on the market is the Foreign Services Institute. With text and audio resources in more than 45 languages, this tool—originally designed for U.S. government employees (but run by a private company)—offers free language lessons with the aim of producing fluent speakers. In addition to the common languages (e.g., German, French and Spanish), the site offers comprehensive language learning materials in languages that may be less familiar (e.g., Igbo and Serbo-Croatian).
Duolingo: A well-designed and user-friendly site that is free and teaches languages through drills focused on reading, writing, listening and speaking. To date, Duolingo offers uses resources in Spanish, French, German, Italian, Portuguese (Brazilian), Dutch, Irish, Danish, and Swedish.
Livemocha: While not entirely free, Livemocha is a great tool for the value. The platform offers live lessons with native speakers in more than 30 languages. You can also gain credit for lessons by offering to write or edit materials in your native language for other members on the platform.
Bussu: This international community now has more than 40 million members and offers both free and paid lessons in the following languages: Spanish, German, French, Italian, Portuguese (Brazilian), Russian, Polish, Turkish, Arabic, Japanese, and Chinese.
BBC Languages: First, in its quick fixes section, BBC Languages offers helpful phrases in 40 languages. For French, German, Spanish, Italian, Greek, Portuguese, and Chinese, however, you can access more comprehensive language lessons at all levels.

The Benefits of Multilingualism in the Workplace
Whatever your approach to training employees in foreign languages, expect the return on investment to be significant.
Broaden Your Talent Search: Operating in more than one language will increase your talent pool. While many foreign workers do speak English, reaching out in their native language is about more than communication. It's an ethical stance and one that is certain to express your organization's interest and openness to working with people worldwide.
Expand Your Markets: The more languages in which you can operate, the larger your potential markets, and don't assume that only the world's most popular languages are worth acquiring. Building fluency in languages, such as Polish or Estonian, may open up markets that you never imagined tapping into.
Strengthen Your Organization Culture and Diversity: By prioritizing language training, you'll also change your organizational culture by building a more diverse workplace—one where people from around the globe can expect to fill at home and fully seen and heard.