Create Online Courses
Create Online Training Courses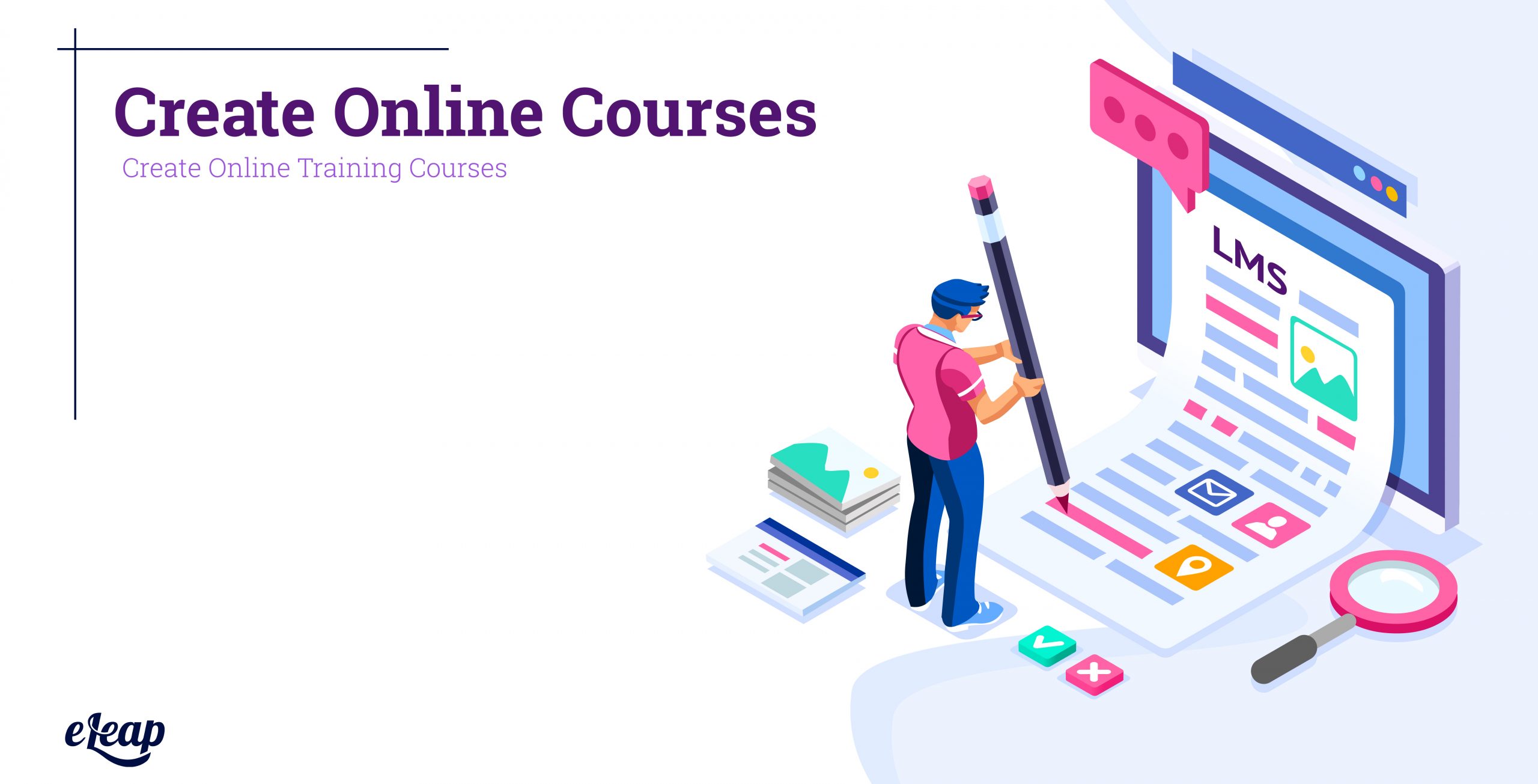 Each day eLeaP™ gets thousands of requests from HR directors, Company CEO's, and leaders of organizations on how to create online training courses and e-learning. The quick answer for creating and managing online training programs is the eLeaP™ Learning management system. The eLeaP™ e-Learning Training Systems and Learning Management System is designed to make creating online learning and training easy and simple. 3 Expert Tips on How to Create Engaging E-Learning Content.
Online courses are the future of learning, as students are increasingly taking to the web to receive academic and professional trainings. Thus, in order to stay relevant, your classroom or company must create online courses that are applicable to your students. Using a learning management system can be one of the easiest ways to simplify a complex process so that you can produce impactful, thorough, and user-friendly trainings.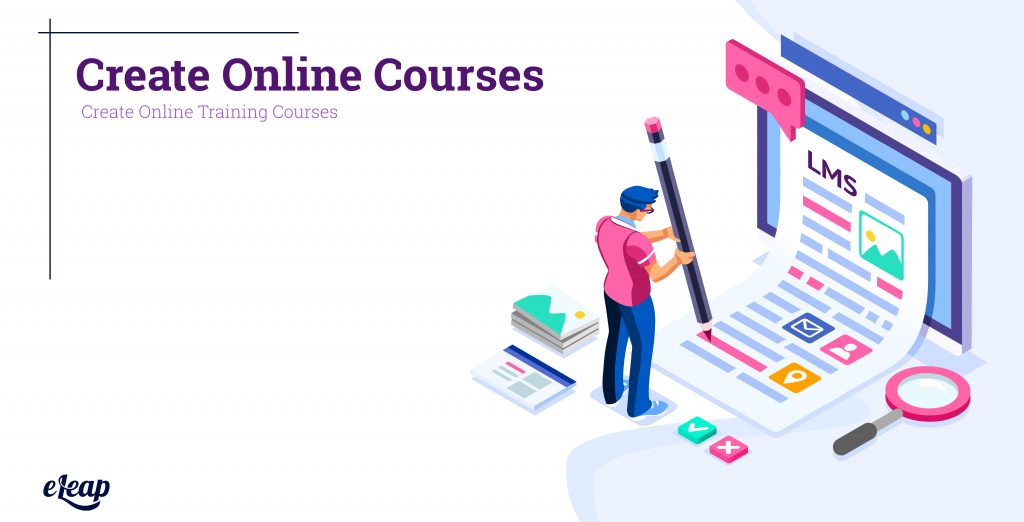 How To Create Courses Using A Learning Management System
There are three key steps to making an online course: creation, launch, and management. In this article, we will focus on the key benefits and necessary features to take into account when looking to create online courses for your own business.
Customization and Branding
Does your learning management system allow you to create online courses? Does it also let you customize and "brand" these trainings? Branding is crucial to employee engagement, as it demonstrates the company's commitment to learning and professional or academic development. Branding makes employees and students feel "at home" with their courses.
Pre-Requisites and Groups
You want to ensure that your trainings are always meeting compliance and working towards proper development of your trainees. In this way, not all students will need to receive the same trainings or follow the same system. Thus, when you create online courses, you want the option to form groupings of students, list pre-requisites, schedule release dates, and customize training plans per individual or position.
Chapters and Lessons
When you create online courses, you do not want to spend hours working on one lesson plan. In the same way, students do not want to spend hours training with one lesson plan. Thus, you want your program to be broken up into separate chapters and lessons. This will simplify the information and break it down into understandable, digestible chunks. Chapters can help maintain the focus and engagement of your trainees, allowing higher retention and productivity. Chapters also allow you to easily update and change information and sections without having to change an entire course or lesson plan.
Evaluations and Assessments
In order to see if your trainings are successful and productive, you want your students to demonstrate and apply new learnings and skills. Thus, you want to create online courses with available evaluations and assessments. These should be delivered in real time to help students solidify and understand their learning. These can happen as short-term tests and quizzes as well as long term data tracking and feedback forms of those individuals who took a given course.
Sellable Courses
Many companies only use their courses to boost the productivity and knowledge of their own students, but sometimes these training programs can be moneymakers in other ways. If you create online courses that seem to be performing well or can be shared throughout your market, you want the capacity (through your LMS) to sell these courses and enable another revenue stream for your organization.
File Format
Finally, you want to ensure that the LMS system you are using will have the capacity to create online courses in the correct file format. These can include SCORM, Flash, Video/Audio web embedding, PowerPoint, and more. Your LMS and trainings should always be compatible with your organization's current software and student's day-to-day online usage.
Choose a Learning Management System that will enable you to easily and simply create online courses that can cultivate your employees, your business, and your overall organization's development.
How To Create Online Courses Using eLeaP
Create your online training (using the easy eLeaP™ web editor)
Deploy or assign your online courses in whatever format
Track and build interactivity
Creating online training can be complex so we designed the eLeaP™ online training software system to be simple yet sophisticated to empower you to design, create, launch and manage your own online courses and training.
Try the eLeaP™ Online Courses Management System
If you don't want training software technology to get in the way of your e-learning and online training efforts, try the eLeaP™ eLearning Management System and use the easy and simple e-Learning Content Management system to design and manage your corporate and organizational learning and training. Get a Quick tour now.