Adding Collaboration to Your Corporate Culture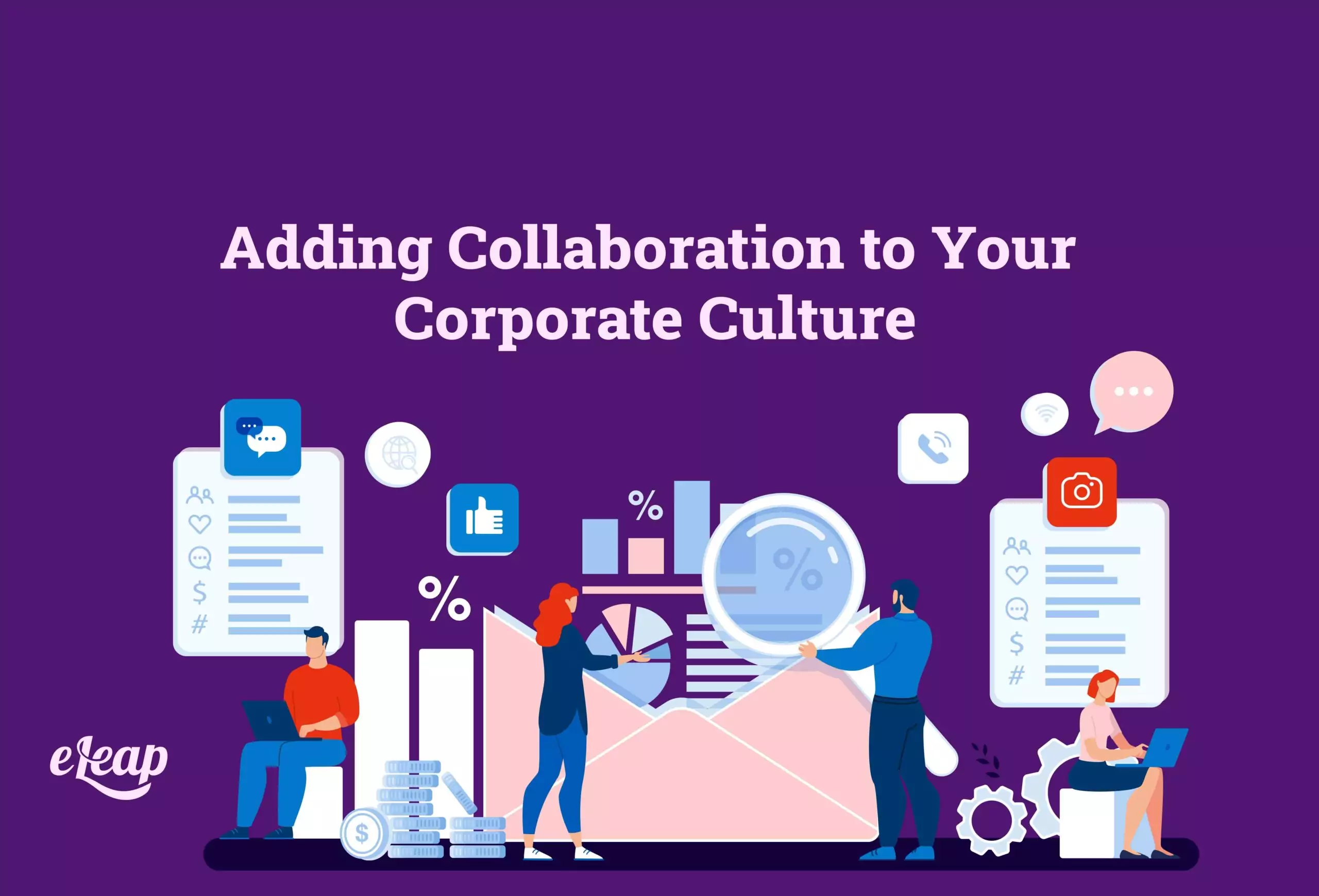 Before the corporate environment shifted into more of a remote atmosphere, offices held live in-person meetings. This sounds like a foreign concept, but humans actually got together and interacted in person.
All jokes aside, one pitfall of in-person group conversation at one point was fatigue that developed among employees after getting tired of constant marathon meetings. Currently, a new problem exists in the 'new' corporate environment that is so reliant on remote collaboration.
These digital meetings can get boring as well, as can any other form of remote collaboration. This can cause issues, especially for companies that rely on project-based scenarios and other collaborative environments.
The first step in fixing challenges with collaboration is identifying barriers and communication gaps in these settings. In the following section, we'll discuss how to get a grip on the issues that cause communication challenges.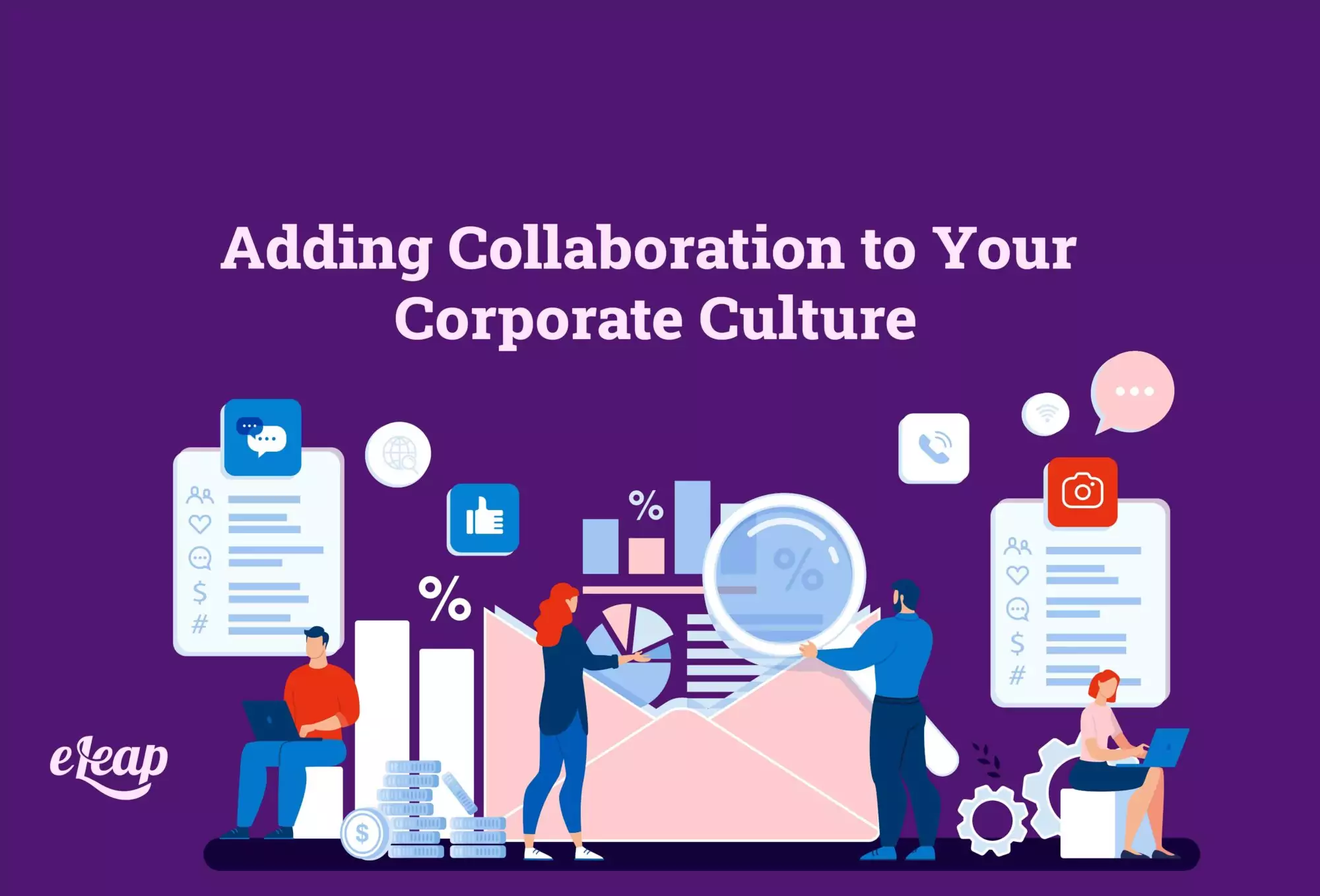 Understanding Communication Gaps
If you want to get your company started toward operating on a collaborative basis, you first need to identify what is stopping them from operating in this manner. Honestly, if your employees were ready to exist in this type of environment, things would fall into place much easier.
When you've made attempts, and it just hasn't worked out, things can get frustrating. These are some of the main reasons why organizations can't get employees to gel and participate in a collaborative environment:
An overall feeling from employees is that their ideas and input don't matter.
When the process of a team environment isn't clear in the first place.
If your company places emphasis on competition instead of team-work.
When teams are pushed to remain independent and not collaborate with other teams.
If your organization has a difficult time with certain team members placing themselves above the rest of the team.
Employees are scared to participate in a group meeting or rely on the team's ideas for success.
If you've experienced an environment like this, it can be nearly impossible to rally a collaborative environment. These are the primary reasons that prevent organizations from promoting a team atmosphere, in turn, create communication gaps.
The main thing to remember about these communication gaps is they never completely disappear. However, they do go into remission. The key is to strike during these dormant periods and take advantage of the momentum, and subsequently build on these moments.
Using the list above, you can properly identify what's holding your organization back specifically. After identifying the appropriate issue(s), you can begin to move forward with promoting a friendlier environment.
Number One Features of a Collaborative Environment
After you've identified where your communication gaps exist, you can do some research and find out where you can use the following strategies.
Engaging with Each Other
When you mention crafting a team environment, do any of your employees seem motivated? Does anyone seem to be really excited about participating in these thinking groups? Can you highlight any times when your employees seemed to look forward to bouncing ideas off of one another?
Rules of Communicating
Have you ever implemented a strategy that included psychological safety in any of your team meetings? At any time, did you plan beforehand and make sure that your collaborative environments are welcoming and make employees feel comfortable about sharing ideas? Psychological safety is an extremely vital part of team environments.
Sharing Knowledge
Do you have any type of method prepared for sharing ideas company-wide that breaks down communication gaps? In certain situations, keeping ideas within specific teams is warranted. However, 90% of the time, a company that shares its greatest ideas with one another ends up being successful.
Is Your Company Transparent?
Has your company been transparent with critical information and major changes in the past? Whenever companies hide certain pieces of information, this breeds a negative attitude from employees toward corporate.
Collaborative Environments
When we say collaborative environments, in this case, we mean actual physical spaces. Do your meeting spaces manifest creativity among your team members? These areas should instill comfort, open-mindedness and provoke thought.
Relevant Tools
Does your organization have the right tools for collaboration? Is your learning management system efficient enough and appropriate to support these changes to a team environment? If your LMS doesn't have the additions to support information and other elements being shared inter-departmentally, you should consider revamping your platform.
When you incorporate all of the elements mentioned above, you should prepare for your first couple of trial runs. Take some time to put pen to paper and hash out a strategy for these team environments. Write down important topics or subjects that you'd like to see your teams brainstorm about.
Use leaders within your organization to head these meetings. Eventually, you can create a position that can use your veterans or top performers to lead these teams and become mentors. This could be a stepping stone to a bigger management position in the future.
Once you finally get it right, being successful in incorporating these strategies will pay dividends for your organization. Consider the following results when thinking about the importance of a collaborative environment:
Higher morale among all of your employees company-wide
Happier, more productive employees that hit goals in their personal and professional lives
Much higher levels of productivity
Current employees may reach out to peers in their network to recruit them
Outsiders may hear about your organization and want to become a part of it
Higher retention rates for current employees and new hires
Eventually, increased revenue for your organization
Creating a collaborative environment isn't something that happens in a few days or on its own. It will take hard work, support from leaders within your organization, dedication, and a lead-by-example attitude.
Grab the reins and rally your team. If you don't get excited about participating in a collaborative environment, you can't expect your team to follow suit. Be prepared to put in long hours and take a more hands-on approach.
Consider leading the first few meetings until you get everyone on board with the new changes. After employees start getting comfortable, you should get a feel for who buys into the strategy on a higher level. These will be your leaders and options for leading the next set of meetings.
If it doesn't work immediately, don't get discouraged. Changes take time, but with the right amount of dedication and repetition, your team will hop on board, and you'll begin to see results.