The Virtual Worlds of Critical Care Physician Training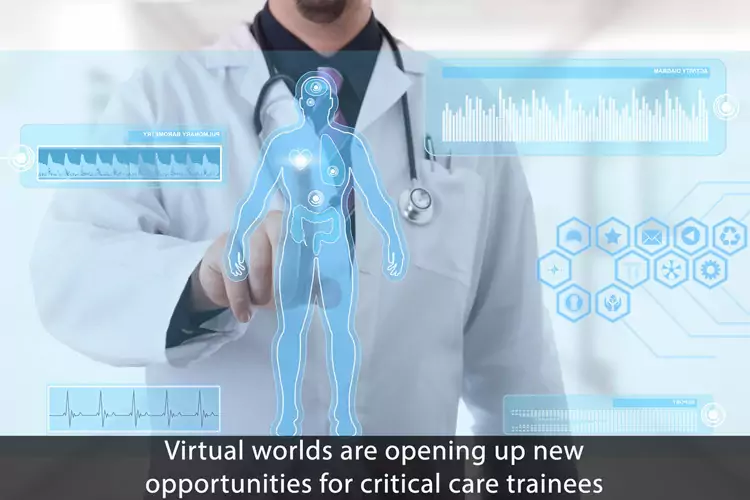 Critical care medicine is arguably medicine's most high-stress area of practice and an area in which practitioners must be able to work effectively as members of a team. Due to the high stakes and unpredictable nature of critical care medicine, however, bringing trainees into real life situations is not always desirable or even possible. Fortunately, virtual worlds are opening up new opportunities for critical care trainees to hone their responsiveness and collaboration skills in highly realistic simulated environments.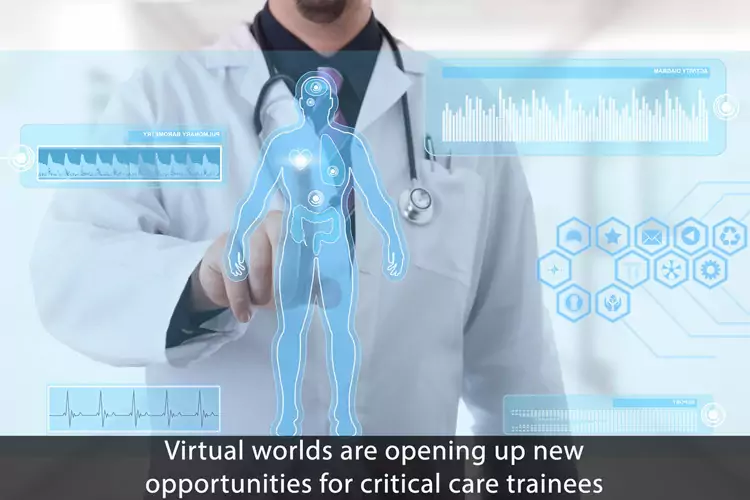 Traditional Simulations
It is important to emphasize that in the case of critical care medicine, simulations have long been part of training, but historically, simulations have involved using lifelike manikins in classrooms set up to mimic the critical care environment. Using simulations, critical care trainees have an opportunity to develop and demonstrate the skills required to work as members of critical care teams. Among other key skills, trainees must demonstrate a knowledge of their environment, be able to anticipate problems, assume leadership roles, communicate, delegate duties, prioritize, utilize information and resources, recognize limitations (know when to call for backup), engage professionally, and manage crises. While there is strong evident to support the fact that traditional simulations (using manikins in classrooms set up to mimic critical care environments) are effective, these simulations tend to be costly and require all trainees to be in the same place at the same time. For this reason, adopting online simulations as an alternative can be both cost effective and provide initial or ongoing training to physicians working in less populated areas or regions without a medical school. But can virtual worlds double for an actual critical care environment?
Virtual Simulations
While the idea of using virtual environments to train critical care physicians may appear risky, the medical sector's move to virtual worlds follows on the heels of other industries, including the aviation industry, where cockpit simulators have been used to successfully train pilots for many years. Part of the growing trend in "serious games," these training environments share much in common with large-scale multiplayer online game environments, like World of Warcraft, but in this case, the players are all part of specific work-related teams and the games are designed to increase players' workplace competencies. In the case of critical care medicine, manikins are replaced with virtual patients and trainees are connected to avatars that enable them to role-play from various perspectives. In addition to being able to determine avatar actions and interactions with patients and members of critical care teams, using additional VoIP (voice over Internet protocol) software programs, team members are able to talk to each other as they would in any face-to-face simulation or actual critical care environment.
Benefits
A 2008 study published in the World Journal of Surgery concluded that there are multiple advantages to adopting virtual worlds as one component of critical care training.
• First, online simulations enable many trainees to come together at the same time without being in the same location (this has specific advantages when working with trainees stationed in remote areas).
• Second, online simulations can be conducted at any time of day or night and therefore, may be easier to schedule.
• Third, with online simulations the exact layout of specific emergency departments can be reproduced.
• Fourth, online simulations can be more easily used model different patient scenarios and conditions (e.g., scenarios involving individual or multiple patient care situations), as well as dangerous and uncommon scenarios.
• Fifth, particularly challenging scenarios can be repeated to reinforce key concepts and allow trainees to more effectively learn from and correct their mistakes.
• Finally, trainees performance during scenarios can be easily recorded, played back and evaluated, opening up heightened opportunities for trainees to engage in self-assessments.
The same study reports that there were few differences in impact between the face-to-face and computer-simulated training environments, suggesting that while much is gained in terms of cost and convenience when one adopts a virtual world over on-site model for training critical care workers, training quality is not compromised and in some cases, may even be enhanced.