Some of the Members of Our Team
We have a diverse team. These are just some of the members of our team.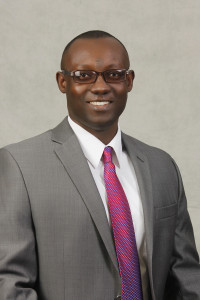 Don Weobong , Founder and President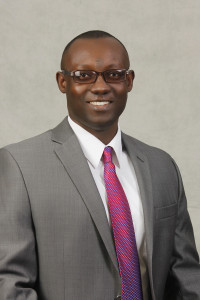 Don Weobong studied in his native Ghana at the Institute of Professional Studies and in the United Kingdom at the Institute of Chartered Secretaries and Administrators (ICSA). During this time Mr. Weobong had the opportunity to study in France, where he began to develop his ideas in international business. He immigrated to the United States to pursue undergraduate studies at Spalding University in Louisville, Kentucky, and then attended graduate school at Bellarmine University, also in Louisville, where he graduated with an MBA. He is active in the Louisville community and with national professional trade organizations. He also remains very connected to Ghana, where he and his family help to support St. Benedict's School.
Marsha Weobong , Chief Financial Officer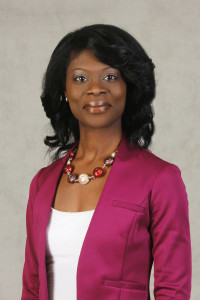 Marsha Weobong, a graduate of Western Kentucky University, is chief financial officer. Ms. Weobong has extensive experience in corporate accounting and finance at both for-profit and non-profit organizations including Arthur Anderson, Hospice, Kindred Health and Walgreen's.
Justin Hubbard , Education and Technical Support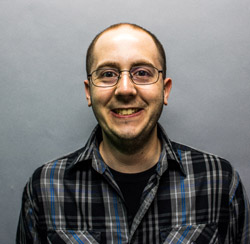 Justin Hubbard, our Education and Technical Support Specialist has experience on multiple levels of customer service and technical support. Justin helps optimize internal software systems that align with eLeaP Software, Telania's proprietary learning management system. He offers technical support for eLeaP vendors and contributes to the development and testing of new features and technology platforms.
Elaisy Gonzalez, Enterprise Marketing and Sales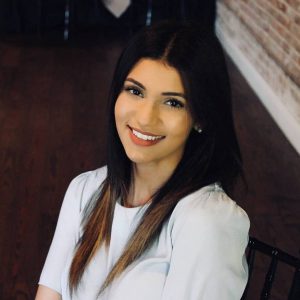 Elaisy Gonzalez, our Business Analyst Intern, graduated from the University of Kentucky with a Bachelor's in Psychology and Spanish. She is currently obtaining her Master of Science in Industrial and Organizational Psychology from Valdosta State University. Her experience lies in research and data analytics, as well as technical skills with SPSS software, Adobe programs, and widely used survey development programs. Elaisy is eager to apply her knowledge and gain experience with the instruction of the Telania team.

Greter Sierra , Marketing and Communication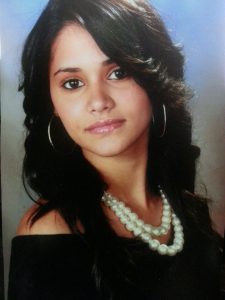 Greter Sierra is a Cuban American whose parents immigrated to the United States in 2001 following the american dream. She graduated as salutatorian from Central High School in 2011. Greter is currently a senior at the University of Louisville working towards a bachelors degree in Arts, with a concentration in business communications and Spanish. In the past she interned for AdHawks, where she gain experience in public relations, designing, and doing promotions for different insurance companies. Her main goal is to expand and utilize her knowledge in research, interpersonal communication, planning, and writing skills for future career purposes.
Sherman Morrison , Editorial and Content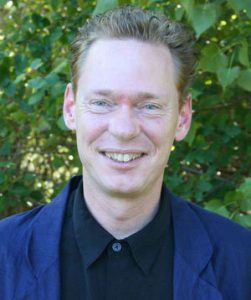 Sherman Morrison is a writer and editor who enjoys the thriving arts culture in the Monadnock Region of New Hampshire, where he has called Keene home since 1996. He shares a little house in the woods with his wife, daughter, and two gray cats. Sherman is an active member of the United Church of Christ in Keene, where he is the bass soloist in the choir, a member of the Mission, Outreach, and Social Action Committee, and the coordinator of its emerging Cheshire Inmate Ministries (ChIM) ad hoc committee. He has performed, directed, worked behind the scenes, and taught theatre for a variety of groups in the Monadnock Region and beyond, including Branch River Theatre, WKNH Radio Theatre, The Keene Lions Club Annual Musical, Front Porch Theatre of Bellows Falls VT, The Raylynmor Opera, The Hourglass Readers, the Compass School, the Edge Ensemble, the United Church of Christ in Keene, and the Great Books Summer Reading Program in Amherst MA. As a budding playwright, Sherman's first play, CUFFED, was published by Brooklyn Publishers and was a Top Three Finalist for Best Original Play, community division, in the 2007 New Hampshire Theatre Awards. His freelance writing and editing clients are from all over the world, including the USA, Canada, Switzerland, South Africa, Thailand, Australia, Singapore, Hong Kong, and the Ukraine.
Cait Etherington , Editorial and Content

Cait Etherington holds a PhD in Education (York). Her research focuses on the impact of new media technologies on education and training. Her essays, articles and reviews have been published in research journals across the United States and internationally. She also has over two decades of experience working as an educator and trainer. Since the mid 1990s, she has worked as a community educator and researcher in the non-profit sector, as an adult educator at the college level, and as a university professor, teaching courses and seminars at the undergraduate and graduate levels in education and communication studies. She is a regular contributor to the eLeaP Blog, the TalentManagement360.com blog as well as our newest platform, WhataSoftware.com
eLeaP is a different kind of company. We are a cutting edge tech company with old fashioned values. We don't think we should have to choose.
Well enough about us. How about you? What do you want to get accomplished today? Put us to the test and see how we stack up.