Empowering Employees with Learning: How Self-Assessed Learning Goals Fuel Success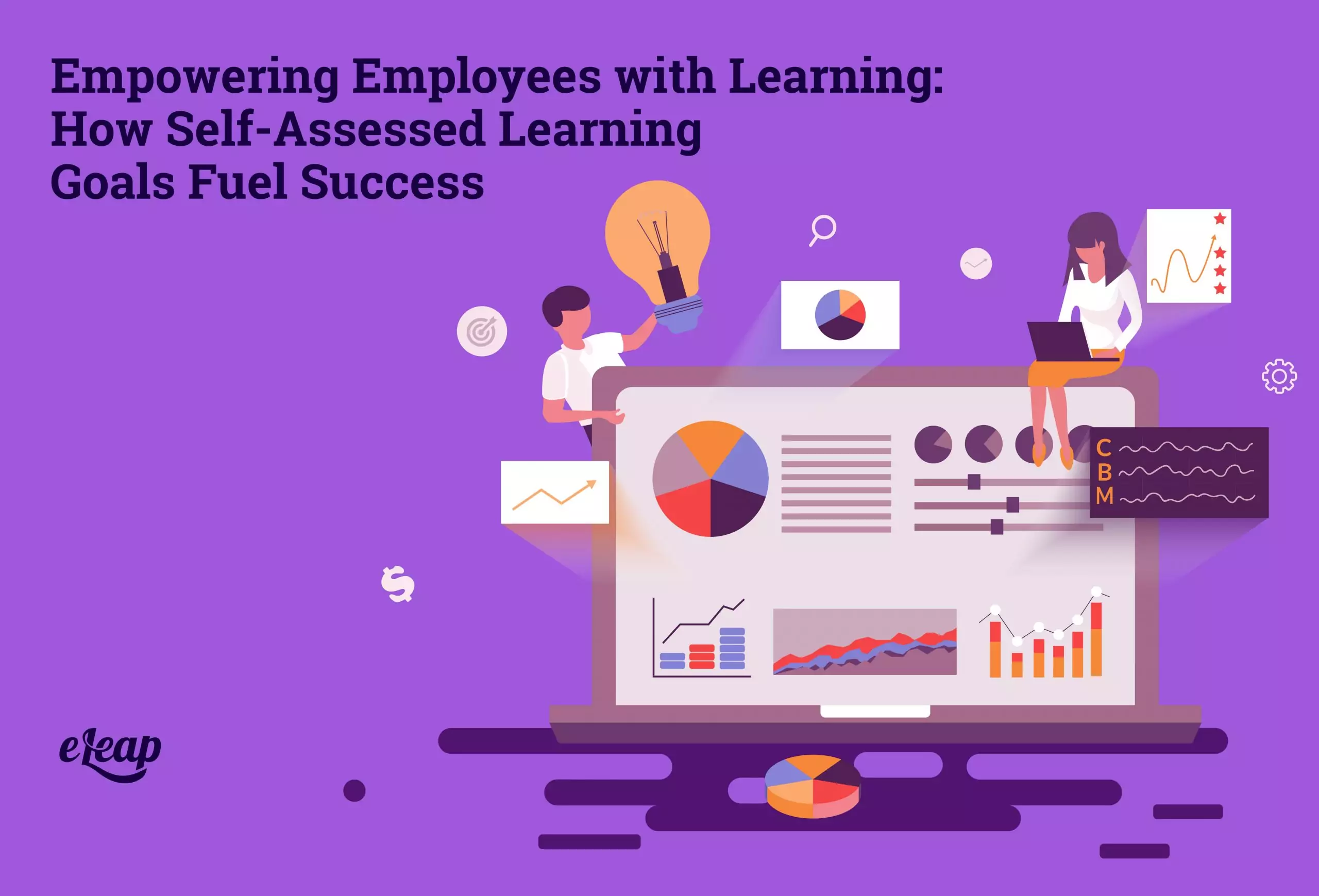 Learning and development (L&D) is the other side of the performance management coin. Without both, employees are stuck. Growth and improvement become impossible. Self-assessment learning goals are a critical piece to standing up highly focused and productive teams.
To develop an efficient, engaged team, though, you need to empower your employees. There are a myriad of ways to do that through performance management, but all too often, L&D suffers. How do you use learning and development to help enable better performance for your employees? The answer could be self-assessed learning goals.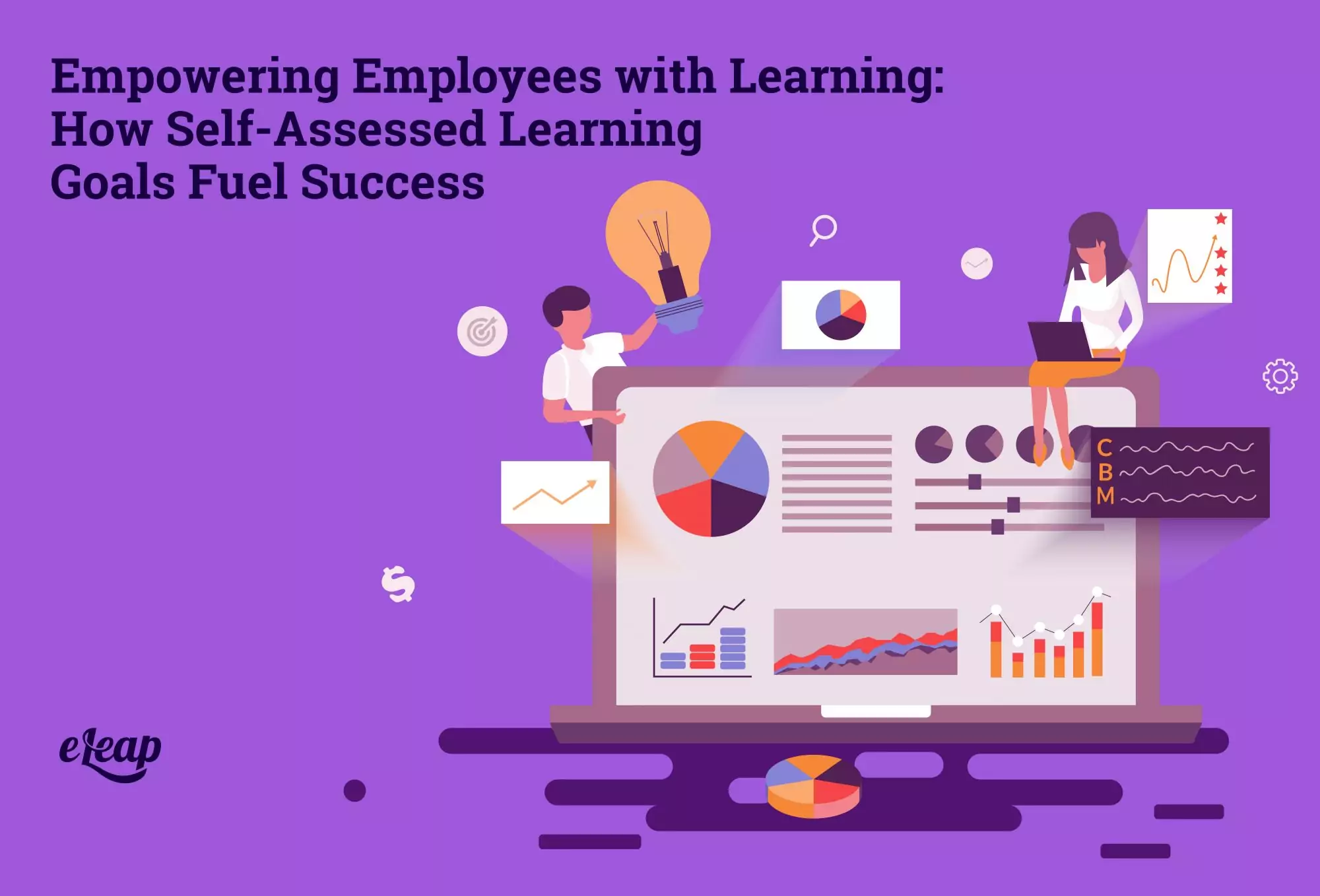 Why Self-Assessment?
For many executives, L&D is a one-size-fits-all thing. That's because they equate it with mandatory corporate training – things like diversity training or sexual harassment training. The thing is that the learning and development process is so much more. It is an incredibly versatile tool that allows employers to close skill gaps and for employees to pursue their professional and personal development goals.
The key to unlocking that potential is this: allow your employees to determine where they want to go and what they need to get there. Obviously, this goes beyond mandatory corporate training and professional CE required for licensure. Those will always be there and should form part of the permanent content library for your learning management system (LMS). However, you also need to take things further and offer the ability for your employees to decide what learning goals are meaningful and valuable for them, why they matter, and then to pursue them.
How Does It Work?
The process of self-assessment is actually just one step in self-directed learning. In a nutshell, it looks similar to this:
The employee assesses their skills and knowledge against multiple factors, including their current job role and their desired career path.
The employee identifies what they need to learn both to fulfill their current responsibilities better and to move to a more rewarding position.
The employee identifies resources and activities that can help them develop the skills they need – mentorship, LMS course modules, collaborative efforts, etc.
The employee uses available resources to begin learning what they need – completing LMS modules, working with mentors, etc.
The employee reflects on what they have learned and how much progress they have made, as well as where additional progress is necessary or course corrections are required.
However, the process can also be much more informal. For instance, an employee realizing they have always wanted to work in the purchasing department could simply identify the knowledge needed to apply for that position and then pursue it within your LMS.
Myths about Self-Assessment and Self-Directed Learning
Over the years, several myths have grown up around self-assessment and self-directed learning. At best, these are stumbling blocks that add time and effort to the process. At worst, they become obstacles that prevent your organization from realizing the true benefits of self-assessed learning and development.
It's a Solo Activity
Too often, organizations assume that employees engage in self-assessment and self-directed learning on their own. That does not have to be the case. Even before digital technology revolutionized learning and development, employees could learn from one another, work with mentors, and more. Today, there are many additional options, from webinars to digital forums where groups of people interact through posts and replies.
Everyone Can Do It
While self-assessment can be a powerful tool, it is not something that all employees can do, at least not initially. Humans are often more focused on their weaknesses than their strengths, and since self-assessment and self-directed learning hinge at least partially on strengths and interests, some employees may require a helping hand, at least initially. However, once those strengths have been identified, it becomes simpler for them to self-assess and move forward personally and professionally.
It's Only for a Specific Type of Employee
Self-assessment and self-directed learning can be a fit for any employee, from any background. In fact, this is one of the best ways to level the playing field for employees from different socioeconomic backgrounds and empower them to achieve profound results.
It Doesn't Benefit from Leadership
While self-assessment and self-directed learning doesn't benefit from the traditional form of leadership in learning, it can involve leaders. This may come in the form of an instructor or mentor, or anyone else who serves as a guide through the learning and development process. Even a subject matter expert (SME) who provides insight and information can act as a leader in this situation.
How to Support Employees on the Self-Assessment/Self-Directed Learning Path
Given the number of benefits here, it is important for leaders to support employees in their self-assessment and learning efforts. How do you do that, though? As a manager, you can:
Explore self-assessment and strengths-identification with small groups of employees. This may be done during weekly meetings or even during one-on-ones with employees, helping to combine the performance management and learning and development aspects.
Use check-ins to help connect with individual employees and encourage them toward better professional and personal development.
Encourage team members to explore the topics available through the LMS that might help them move to more rewarding positions or just perform their current roles more efficiently.
Provide employees with access to additional learning materials and resources, such as instructors, webinars, mentors, information sources, and more.
Help employees learn how to self-assess and develop learning and development goals.
Provide support for employees as they move through self-directed learning. This may be in the form of additional technology, reorganized scheduling to facilitate time in the LMS, access to the LMS from outside the office, and more.
Building a More Engaged Team
Self-assessment and self-directed learning have many profound impacts. However, one of the most important yet challenging to measure is engagement. Simply put, when employees feel empowered to follow their interests and pursue meaningful goals (meaningful to themselves), they're more deeply engaged in all areas of their professional lives. This results in improved efficiency, better productivity, reduced churn and better talent retention, and other important benefits. Of course, the key here is providing your employees with access to the right educational resources – get in touch to learn more about how eLeaP fits the bill.