Best Learning Management System
The Best Learning Management System For Your Small Business
Training your employees is too expensive for small business owners. Training doesn't yield a return in a smaller company. You can't compete with the large corporations that have thousands to spend on training their workers… Right?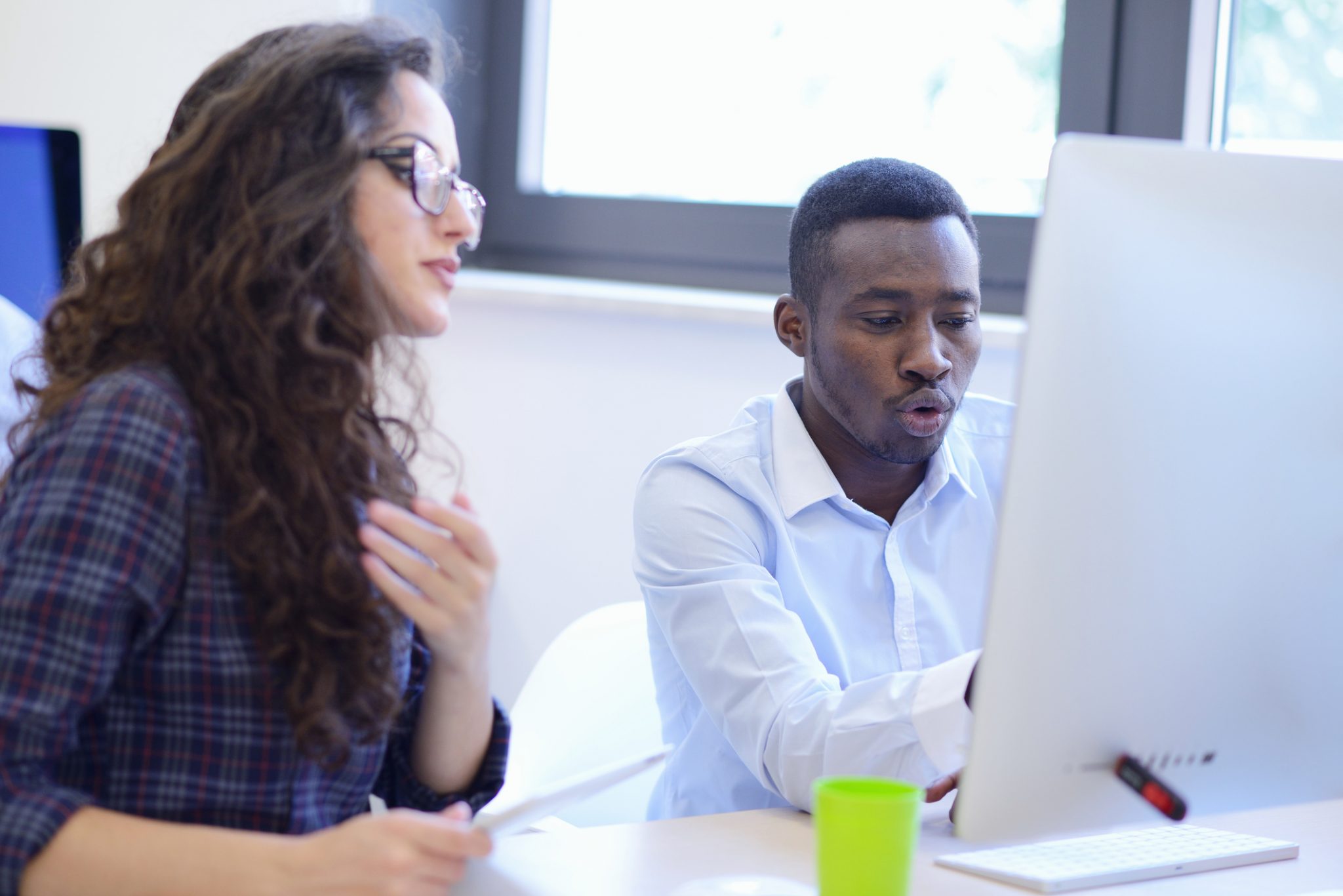 A lot of small business owners have this mindset—but it's wrong.  Having proper training is crucial to attracting and maintaining talent while exponentially growing the development of your small business. The best learning management systems don't just train; they centralize and organize information, collect data, and promote collaboration. With the right management system, the return on investment for training software is substantial for all businesses—no matter how large or small.
Why Find The Best Learning Management System For Training
In fact, according to Training Magazine, the top 125 organizations in employee development and growth spend 6% of their payroll on training and development. If you are a small business owner or entrepreneur, 6% of your payroll can mean life or death of your company.
But what are you currently using that 6% of your payroll on? Are you seeing a true return on investment for that 6%?
It might be time to consider if it wouldn't prove more fruitful to invest that money in the best learning management system for your specific small business. In fact, studies have shown that offering training to employees helps engender loyalty, improve retention, and boost productivity and profits.
Furthermore, training gives your employees the skills to move into management roles and to help grow the company. You make an investment in them, so they will make an investment in you. The training return on investment comes back at a much more exponential fold than other forms of organizational growth, such as small-scale marketing and PR.
So how do you find the best learning management system that will benefit (and not overextend) your small business?
Inexpensive
Staying within budget is key. HR Magazine found that all companies, including small businesses, that invest $1,500 per employee per year on training average 24% higher profit margins than companies with smaller training programs. However, this $1,500 includes teacher salaries, instructor-led assemblies, and travel.
Web-based learning management systems are cost-effective in that they are predictable costs often paid for based on the number of users or employees. This means that a small business only pays a small amount. Then as you grow, you can grow your training and cost of training in tandem.
Thus, you should always start by looking into online and web-based training for the best learning management system for your small business. What does their pricing structure look like? Will you be paying the same amount each month per user? Are there any additional costs? Will your cost remain the same? Are there online reporting tools to track your ROI?
Just because a training management is inexpensive, doesn't mean it's worth your money, though. Even free systems may not be worth the time and energy spent to implement them in your system. Price is important to keep in mind, but it's not the only thing to consider when choosing the best learning management system for your small business.
Innovative
Whether you're a dry cleaner, a dog groomer, a tech startup, or financial services, everyone needs and wants innovation in order to grow their company to a more profitable level. The only way to gain innovation is by enabling curiosity and creativity within your business sphere – and this is best attained through open training and educational courses for your employees.
With an online LMS, students are able to not only learn but to expand their thinking. Web-based systems create a platform for collaboration and innovation. On these systems, employees can think of new ways to grow themselves and the company. Your employees innately want to succeed by helping your business succeed, and the right training gives them the tools to do this.
In this way, you want a system that offers online discussion forums, interactive training, and a varied catalog of courses available to them. The more that is available, the more they will be able to find something that fits with what they need and want to learn in order to innovate and develop.
What courses are available? Are these courses relevant to your business? Are they relevant to your employees? Are they interactive? Are they applicable to on the job training? Are there discussion boards and collaborative forums?
All-In-One
Aside from budget and growth, you want a customizable, personalized, and inclusive system. The best learning management systems don't just teach, they "manage learning." It goes beyond just the content of the training to include how that content is delivered and how that content can be used.
For example, you may want the ability to sell your courses online to gain another stream of revenue. In that case, you would want an eCommerce LMS. Maybe you want a pre-built course library so you can save time choosing courses for your employees, or maybe you want to create your own courses with an online course developer. You might want your online courses to be aligned with on the job training, or maybe you want to be able to conduct online tests and assessments.
Think about your ideal training and development system. What would you offer to your employees that would make overall development strong and unified?
Chances are, there is an LMS out there that can give your employees the resources they need in the fashion they need them.
The Bottom Line
Choosing the best learning management system for your small business can be challenging. With so many options on the market, you want to be sure that the one that seems the best truly is the best. That's why we always recommend a trial or demo period for you and your employees to see the response and determine the potential success.
eLeaP offers a 30-day free, no-risk trial. See why we are the best learning management system for small businesses.