Best Books on Leadership
Feed your business acumen. Read popular books on leadership.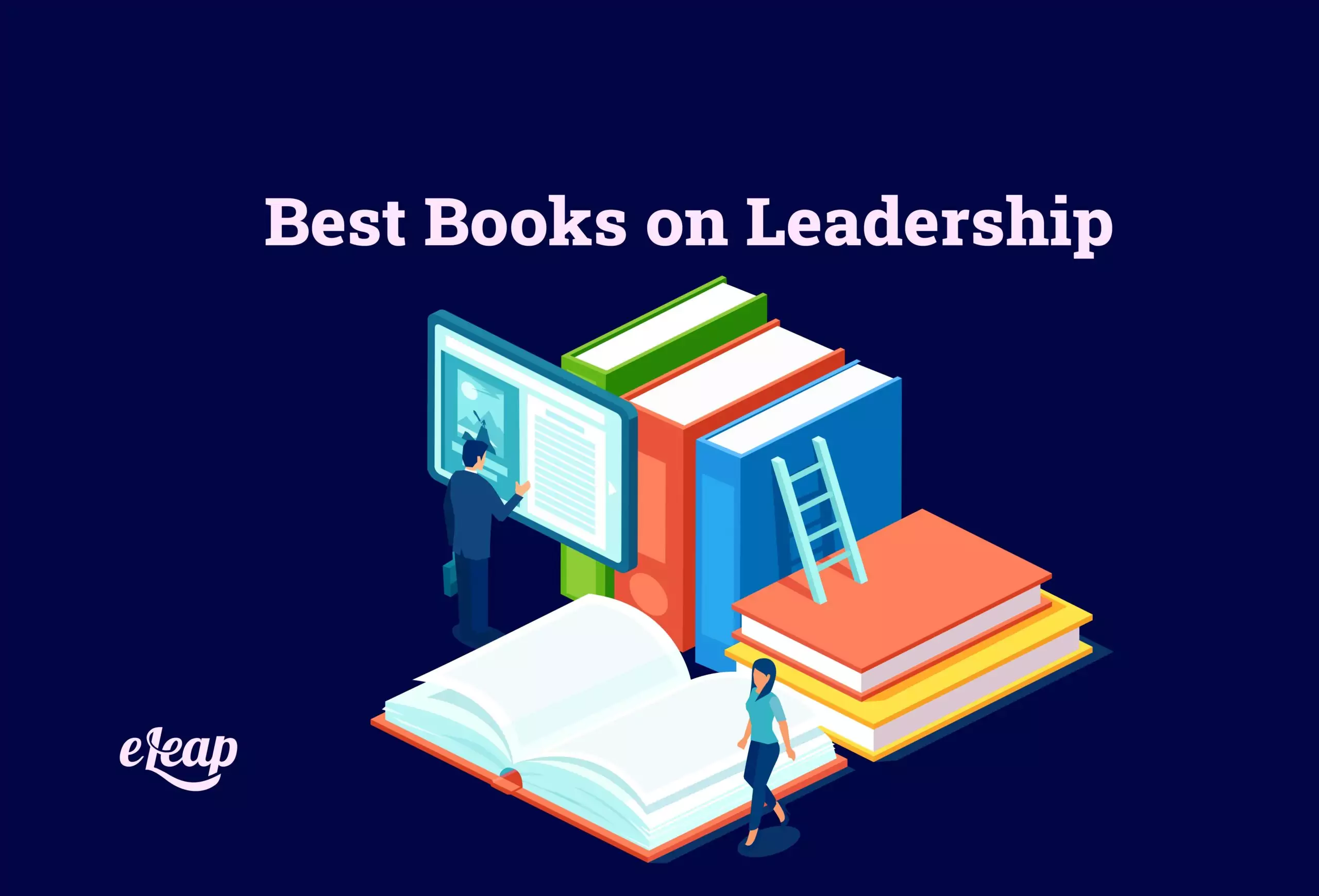 Even when you're a busy person, reading doesn't just have to be about getting a quick glimpse at the news or reading new corporate data. Though that kind of reading is essential for business owners and managers, reading books shouldn't stop after college.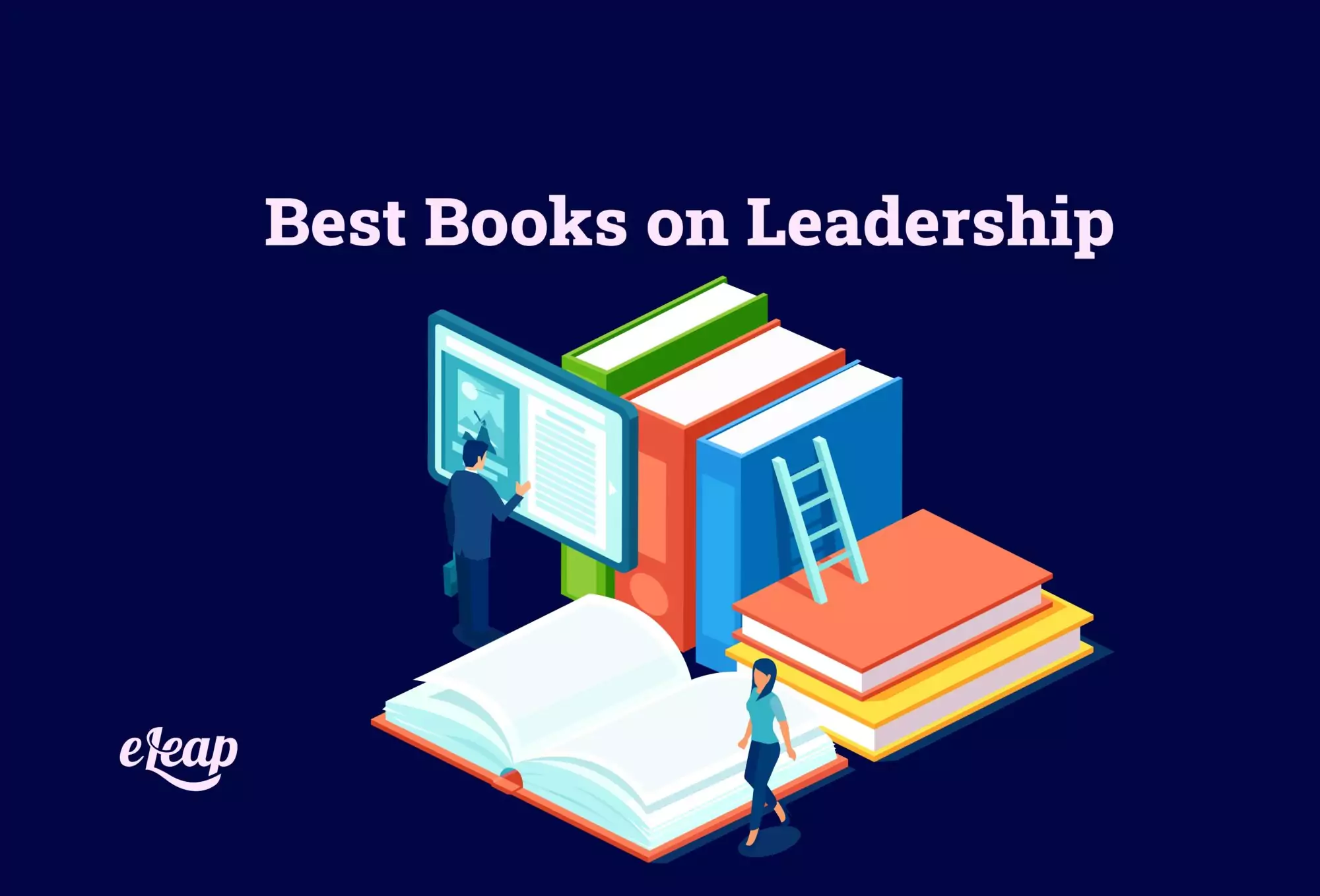 Reading gives you the power of knowledge and changes how you perceive the world around you. You may not have time to read an entire library anymore, but a good book can change your life. The best books can effectively teach you new skills and help you build new perspectives. These books become valuable wells of knowledge that you can apply in all areas of your life. A great leader is made by hard work and the persistent pursuit of understanding, and reading the best books can help you on the journey to excellence.
This article will cover 14 of the best books on leadership that can teach you how to be a more effective manager, no matter the industry!
Some of the Best Books on Leadership for Your Consideration
There are a great many books on leadership skills out there on the market. Ranked in no particular order, this list of 14 books covers a variety of books, from timeless classics to current Amazon best sellers. Clicking the provided links will take you right to the booksellers, so you can start reading these great books on leadership as soon as possible.
Written by Jemma Roedel and subtitled 9 Essential Skills for New Female Leaders in Business and the Workplace. How to Influence Teams Effectively and Combat Imposter Syndrome is one of the best-selling books on leadership in 2021. This book is great for learning about asserting yourself. While it's directed towards women attempting to build more confidence in the workplace, if you suffer from nervousness at work, avoid conflict, or just want to feel more empowered, this book can help you.
Never undervalue the classics. Certain books remain in the public consciousness for a reason, and The Prince is one of the most influential books on leadership of all time. It centers around an explorative narrative that describes what you shouldn't do if you want to be a successful leader. If you prefer a narrative-driven adventure, this book fueled by the real-life experiences of exiled author Niccolo Machiavelli is an excellent read for any aspiring or experienced leader.
GoodReads rates Gleb Tsipursky's The Blindspots Between Us: How to Overcome Unconscious Cognitive Bias and Build Better Relationships as one of the best books on leadership. It inspires the reader to think about their life. It will walk you through relationships to help you build more authentic bonds in and out of the workplace. This book teaches you how to objectively look at situations, and avoid making common mistakes that often lead to miscommunication. Looking past assumptions and assessing reality can help you become a better manager, while also helping you in your personal life.
Written by Eliyahu M. Goldratt, and also available as a graphic novel, The Goal uses the pace of a thriller-style novel to explore the nature of leadership. This book emphasizes the most important principle of leadership and business—the goal for constant improvement. This is one of the most popular and accessible leadership books on the market and The Economist says this is, "the one management book [managers] have actually read from cover to cover…"
Wladislaw Jachtchenko's book on leadership explores the process of effectively applying the advice you hear and read to your workplace. It proposes that on-the-ground leadership skills are often neglected in training above other responsibilities; however, leadership skills are what really make a workplace run. This book seeks to right this issue by describing the five roles of leadership and then deconstructing each role into workable chunks that you can really use in your workplace.
This New York Times bestseller, written by Simon Sinek, offers a utopian idea of what all workplaces could be like, but grounds it into an achievable reality. Most people struggle in a paranoid work environment where everyone is looking out for their own interests. This book offers an alternative, preaching that we could live in a world where we feel valued for our work and go home fulfilled by our service. By taking some wisdom from the military, this book on leadership offers a unique experience by mixing real stories with tangible advice that anybody can use.
Minnesota's Golden Gophers head coach P.J. Flick and writer Jon Gordon offer their perspective on management with this book on leadership. By taking the never-give-up life philosophy, this book describes how you can overcome the uncontrollable circumstances of your life and find success. By breaking up life into a metaphor about rowboats, this book offers an easy-to-implement list of principles that can help you become a better leader.
Martin G. Moore's Wall Street Journal bestseller uses Moore's experiences as a CEO of a floundering energy company and shares how he turned it into a success. His secret is simple but effective. He used the basic principles of leadership to overcome the extreme adversity he faced attempting to resurrect this company. This is a straightforward book. It clearly outlines simple leadership principles that any manager can use to become a great manager.
On Becoming A Leader is a classic book in the modern business realm. When it comes to books on leadership, the author Warren Bennis was one of the pioneers of leadership study. This book offers strategies that guarantee to turn anyone into an effective leader, given they thoroughly understand and apply the principles of leadership. Called the guru of leadership, this is Bennis' seminal work and should be read by anyone looking to enter the field of management or anyone who wants to become an excellent leader.
Thousands of years after Sun Tzu wrote this groundbreaking book on war and strategy, it still remains a best seller. In essence, this book of strategy is also a book on leadership. Sun Tzu wrote many effective pieces of advice that many still find poignant to this day. These valuable tools and examples may offer just the advice you need to effectively communicate your next marketing strategy to a meeting of your shareholders.
Written by Patrick Lencioni, this book on leadership uses a narrative to convey a story about a company threatening to break apart because of an incredibly dysfunctional team. It's a gripping story as the characters realize that it takes a lot of bravery to become a great leader and even more perceptive ability. Through narrative, this book teaches you real-world strategies for facing team dysfunction.
Focusing on women in the workplace this book on leadership by Sheryl Sandberg, COO of Facebook encourages women to "lean in" and take risks in the workplace. Data says that many women shy away from challenges in the work environment. Sandberg gives effective advice that can help anyone become more active in the workplace. This book offers advice driven by hard-earned experience, techniques anyone can use to become a better negotiator at work, and how to make a career more fulfilling.
In Winning, written by Jack and Suzy Welch, Jack Welch gives out a lot of hard-earned wisdom in a book which is dedicated to dissecting his long career in business, and how you can start winning in your career as well. Use Welch's advice to learn how to get promoted, how to use strategy in the workplace, how to find work-life business, and other essential questions that most business people ask themselves.
This book on leadership is another Amazon bestseller and is one in a series of six books dedicated to teaching anyone how to build a company that is going to stand the test of time. Many companies do well, even above-average, but how do you make your company go from good to great? Jim Collins, the author, explores this enduring question in this series of management texts. He discovers hard data that helps unravel what gives companies that competitive edge and shares that information with leaders who are willing to do the work it takes to be great.
Reading Is Fundamental
When you read, you're expanding your mind, and when you read the best books, you're expanding your mind in the best way. By looking at this list, which shares some of the best books on leadership out there, you can use this knowledge to improve how you organize your business and team and help improve your communication in life.