The Advantages of Specialized eLearning Software for Training Companies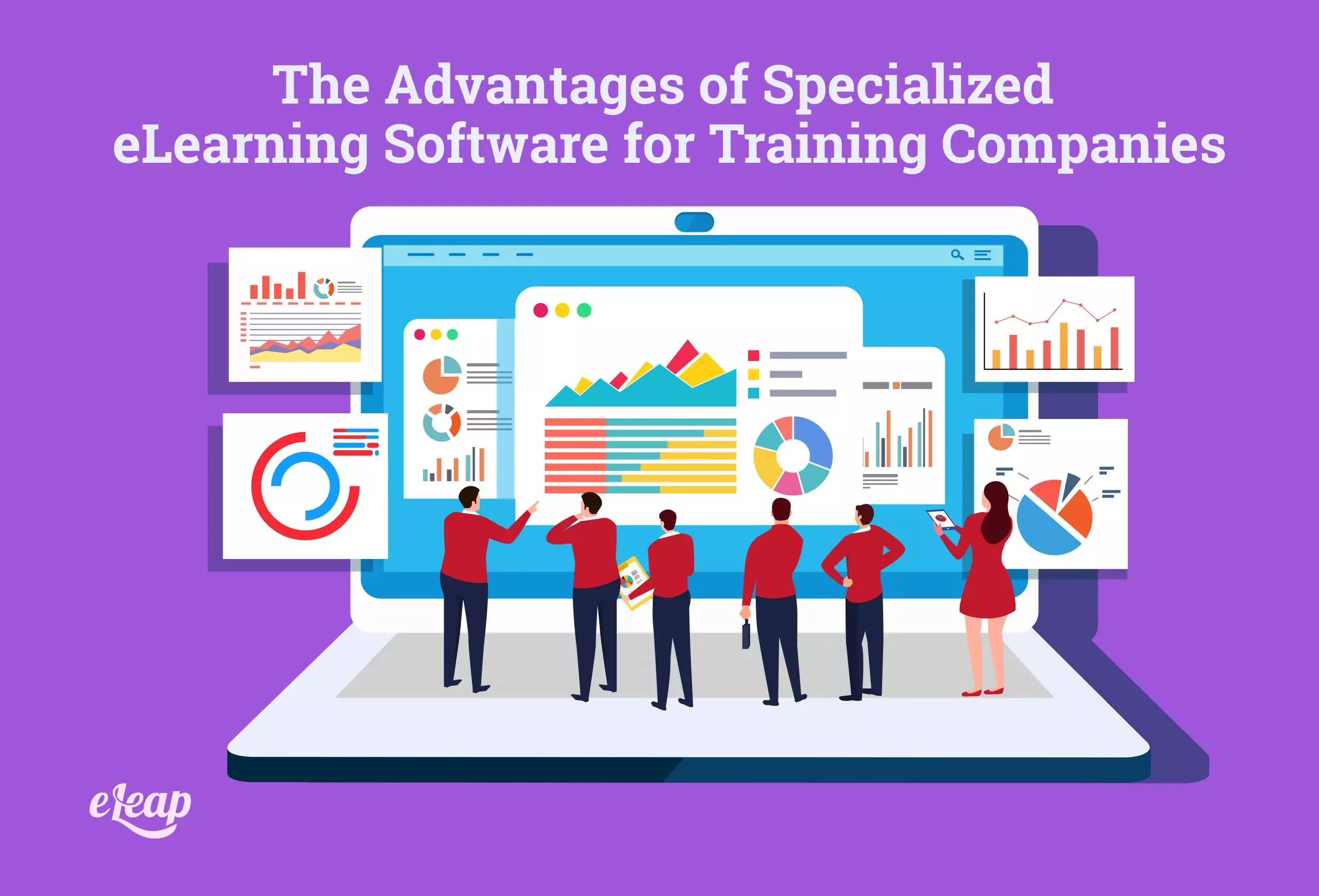 eLearning Software for training is an essential tool for many organization. Many organizations have taken the leap in investing in a learning management system. They're also essential for training companies that want to enable their clients to access learning management system software. Learning management systems help training companies to easily promote their digital products to clients. In these cases, a specialized eLearning software might be more advantageous than choosing a run-of-the-mill or traditional option. This is particularly true for any organization that sells eLearning tools and resources to clients. Yes, specialized software will involve more of an investment, but ultimately, the return on that investment that you get from increased sales will be worth it.
Are you wondering whether or not a specialized system is better for your particular organization? If you're considering this option, let's go over some of the advantages of specialized eLearning software.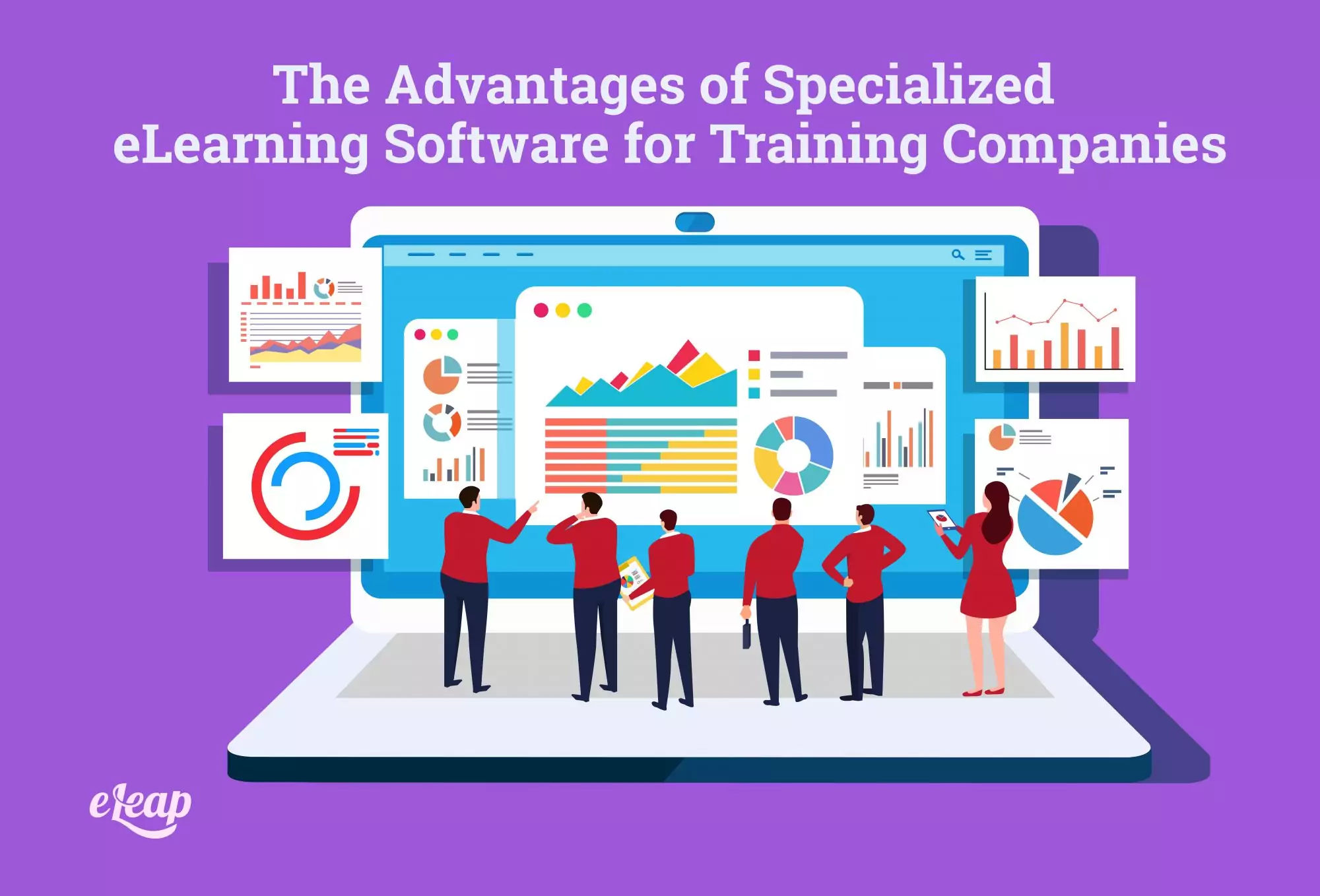 Individual Client Portals in eLearning Software for Training
With specialized eLearning software, you have the unique ability to create individual client portals for different clients or groups. This enables clients to access their very own branded online training, which is in line with their own company and the message or goals they wish to portray. These individualized client portals are a huge selling point, as they also allow for greater personalization of the entire training process.
 Individualized Branding with eLearning Software for Training
Branding is everything to a lot of companies. One of the biggest perks of specialized eLearning software is the ability to add branding components such as logos, color schemes, and messages or slogans. This creates a transformation from a more generic learning management system to one that's entirely branded and personalized. It also helps to show how much you believe in and stand behind your training. It's a way to use your learning management system as more than just eLearning software, but also as its own marketing tool.
Launching a Virtual Storefront
A customizable, virtual storefront that's branded and built into your learning management system is an incredibly effective feature. This enables clients to see your offerings, browse packages, give easy access to prices, and a number of other beneficial features. A personalized storefront is also another way to brand your company through your LMS and show that you stand behind your product. It's a great way to promote your business and your eLearning templates.
 Offer Memberships or Subscriptions
Personalized eLearning software enables you to make the choice to sell subscriptions or memberships to clients. A specialized LMS for a training company will have the ability to support memberships and subscriptions, where traditional options likely do not. Memberships and subscriptions are a huge bonus and selling point for clients. It enables them to purchase options to access entire training course catalogs. You can personalize and develop your own membership and subscription options to tailor them to your own company. It's a hugely beneficial advantage for boosting sales. These days, many clients look for memberships and subscriptions when shopping for training solutions, so not having access to such a feature can be a huge disservice.
 Access Specialized Reporting with eLearning Software for Training 
Tailor made learning management systems often feature the ability to include specialized reporting tools that help you to determine the effectiveness of your training. More traditional options tend to only lend themselves to reporting for employee training, completions, or participation data. This won't be useful for your training company LMS, so specialized reporting is critical. You can tailor these reports to provide you with data and metrics regarding things such as sales and conversion rates, which are critical.
 Allow You to Limit Access
Say you offer a promotion that enables clients to access free training content for a certain period of time. You will need a specialized eLearning software solution that enables you to determine when that free access expires. The ability to offer limited time only free access to content can be a huge booster for sales. Many clients will only make a purchase once they have had the ability to try out the software for a limited amount of time. Without a specialized eLearning software platform that enables you to offer such a feature, you could be missing out on a large number of sales.
Use for Track Affiliate Sales
If you utilize any sort of external sales channel, specialized eLearning software is the best option for you. It enables you to track affiliate sales so that you are able to monitor things like conversion and referral rates from external sales channels. This is vital in determining which external sales channels are bringing you the most business. Such determinations can help you to make critical decisions on where to focus your sales. For example, you can use this feature to accurately track click-through rates from different affiliate links. This can help you to determine which affiliate links are the most profitable and providing the highest return on your investment.
 Streamlining the Checkout Process
Using a specialized eLearning platform enables you to provide clients with a smoother checkout process. For example, large organizations will have the ability to purchase bundles for their employees without hassle. It also allows you to provide seamless, immediate access to training content upon checkout. No one wants to wait around for an email with a link after checkout.
Specialized eLearning software for training is a smart investment for online companies. They might initially be very expensive to set up, but that expense will be well worth it. The benefits of providing such specific features can seriously help to set your organization apart from the rest. It will provide a smooth, seamless, professional experience for clients. Specialized eLearning software platforms are often a much better solution when it comes to setting you apart from the competition. It will provide the best possible return on your investment.