21 CFR Part 11 PDF
Support Improved Learner Outcomes with a Validated LMS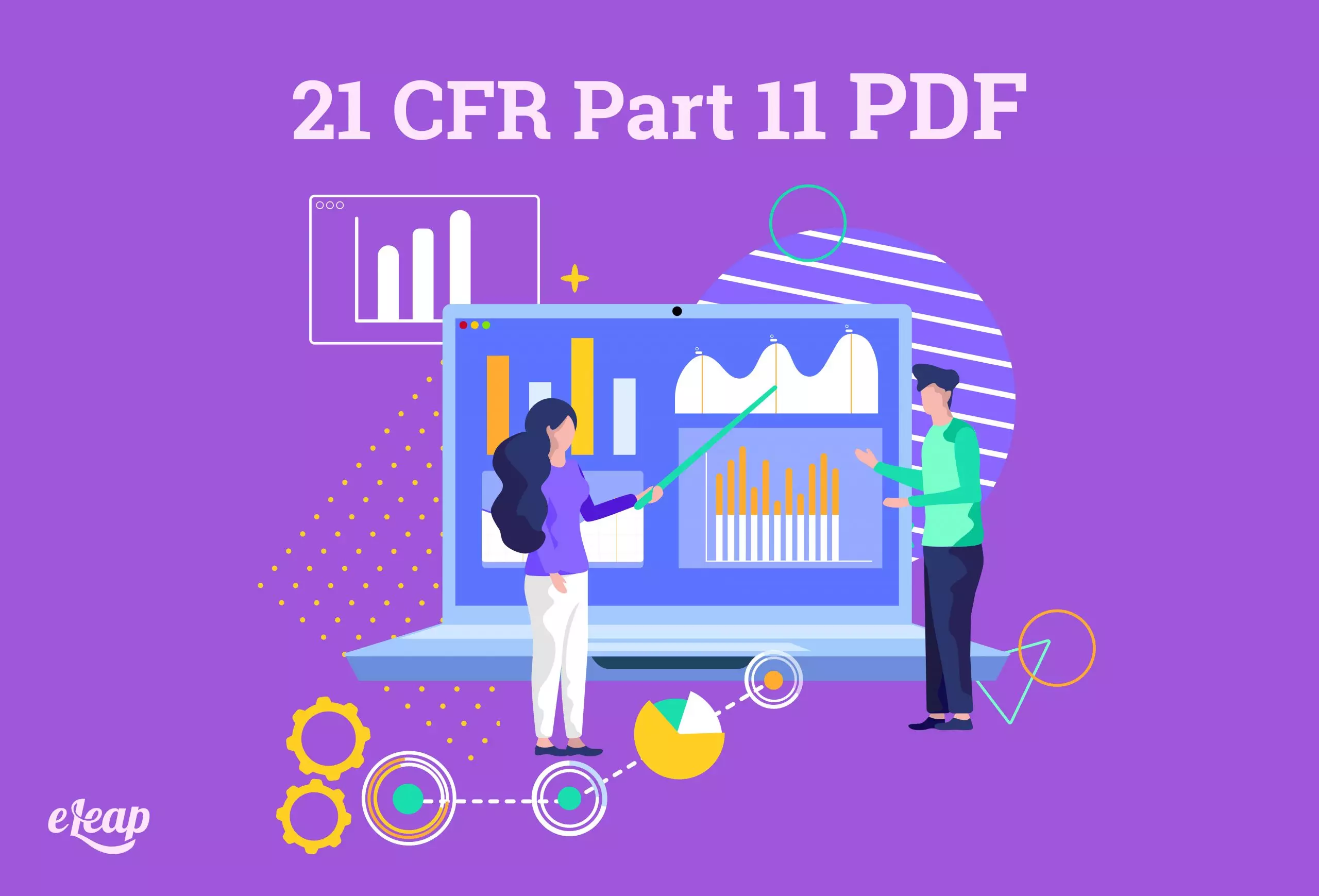 Training has never been more important for life science businesses. Modern learning management systems make it simpler and easier to provide the required training and development for employees at all levels within the organization. However, there's a single fly in the ointment – 21 CFR Part 11. Here's the 21 CFR Part 11 PDF checklist.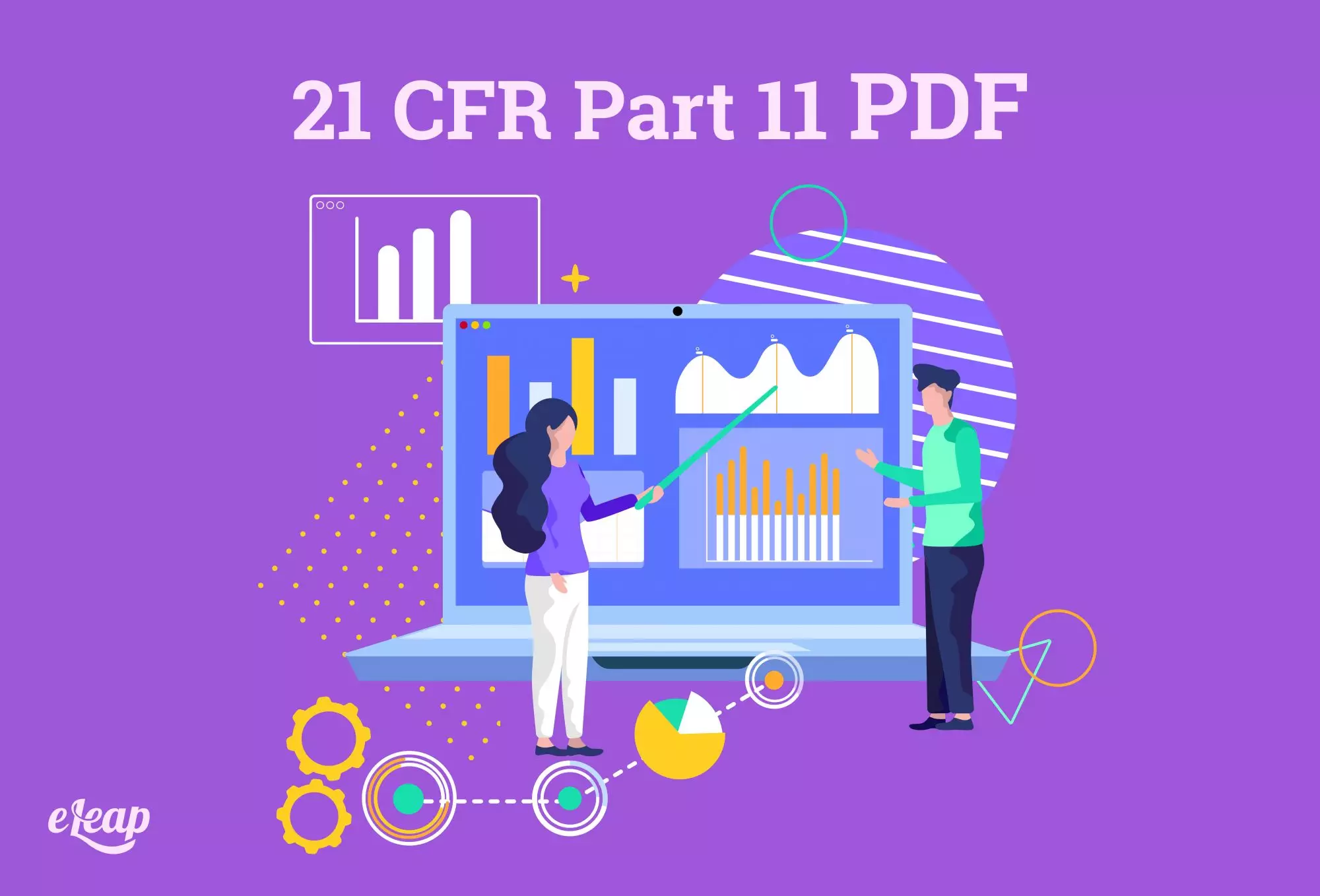 Set by the FDA, this part of the federal code deals with how your organization records, stores, and safeguards electronic records, including training records. In fact, training records are traditionally one of the major parts of any compliance inspection. Why is that?
The FDA requires you to demonstrate that your teams have the right combination of experience, education, and training to perform their stated job duties. Paper-based training records, outdated training information, incomplete data – these are just a few of the ways that you might find yourself in hot regulatory water. The right LMS can help, but what should you look for that might indicate a system is compatible with 21 CFR Part 11?
Inspection Ready Training Records
One of the most important mandates when it comes to life science organization training is that your records be ready for inspection. What does that mean in the day of digital recordkeeping? Simply put, according to 21 CFR Part 11, PDF, XML, HTML, and other standard digital record forms are permissible. The records must be ready to share with inspectors, and they must:
Be current for all learners
Agree with applicable SOPs
Be complete
Include changelogs, timestamps, and traceable authorizations
So, any LMS you choose must be able to deliver inspection-ready training records to FDA inspectors. That applies whether you're going through an on-site inspection, or the FDA has requested electronic records be transferred to them digitally.
The Right Workflow
In addition to the 21 CFR Part 11 PDF/digital document rule for ease of access and inspection-ready documents, you need to ensure that the LMS you choose supports the right workflow. Using a learning management system can greatly simplify your process, but there are things you should know.
Do You Have to Go Digital?
You might be concerned that 21 CFR Part 11 requires you to go all-digital, but that's not the case. The FDA allows life science companies to determine whether they will maintain their records in hardcopy format, or go the digital route. With that being said, most organizations find that digital technology simply offers too many benefits to pass up, and that managing hardcopy records is just too onerous, particularly as business continues its inexorable shift toward the online environment.
Why Consider Digital Recordkeeping?
There are plenty of pretty obvious reasons to go the digital route, even considering the regulations imposed by the FDA when it comes to digital records and signatures. Chief among the benefits are:
Time savings
Cost savings
Ease of access
Ease of sharing
Reduction in demand for raw resources (paper and ink)
Ease of planning
The Workflow
An LMS should offer some specific workflows and capabilities. Ideally, it what you're able to achieve with a compliant/validated LMS should look something like this:
The LMS automatically generates a detailed training plan specific to each learner's:

Training needs
Certification needs and goals
Career path
Ongoing training requirements

The LMS automatically stores all electronic training plans
The LMS makes those training plans available to all authorized personnel in digital form, but also as stipulated in 21 CFR Part 11, as PDF, XLM, HTML, and other document types
The LMS allows distributed personnel to view the training plans, even if they are in a different geographic location
The LMS records individual logins in the system's database
The LMS automatically logs lesson, module, and course completion for each user in the system
Administrators can easily view learner records in an LMS compliant with 21 CFR Part 11 as PDF, XLM, or HTML documents, or print them as needed
The LMS automatically updates and ensures the system is always up to date
The LMS provides a clear view of the organization's compliance with recommendations through granular and high-level reporting
Choosing the Right Learner Features
While 21 CFR Part 11 compliance is essential, it is not the end of your considerations. Life science organizations must also consider the user experience, how well learners will be able to absorb the information they're presented, and many other things. We'll break those down briefly below.
Accessible: One of the most critical considerations is that your learning material is accessible when and where it fits your learner's needs best. Increasingly, that means moving outside of the traditional training labs and putting your courses and modules into learners' hands on mobile devices, or making your system accessible from employees' home PCs and laptops. Of course, this still requires that you comply with 21 CFR Part 11, particularly when it comes to electronic signatures and access control to the system.
Learning Type: While the life science industry might not have the same need to deliver highly-engaging material as is found in general businesses, you do need to give some thought to the types of learning material you're using. Is it all dry, dull, and boring? You can expect lower levels of engagement and information retention. That leads to lower test scores, and then to other problems. Consider interactive material, gamification, and chunking to help break up and improve the learner experience.
We Can Help
Struggling to find an LMS that complies with 21 CFR Part 11 mandates? At eLeaP, we've developed one of the most robust learning management systems in the world, and we've thoroughly tested it to ensure that it is fit for your intended purpose. Not only do you get compliance with FDA regulations, but you also benefit from an agile LMS that puts the learning experience front and center to boost information retention and engagement. Contact us today to schedule your consultation.